Foreign tourists to Western Australia up by 8.8%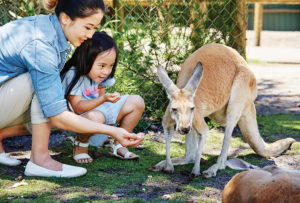 September 15 (TravelAndy): The latest International Visitor Survey (IVS), released by Tourism Research Australia, shows 965,900 people visited WA from overseas in the year ending June 2017 – an increase of 8.8 per cent on the previous year.
The report identified a rise in the leisure sector, with the number of international visitors holidaying in WA increasing by 14.4 per cent.
Strong growth was also seen in the education segment, increasing 16.1 per cent to 51,300 international visitors and a growth in spending of 34.3 per cent, to $698 million. However spend for business and the 'other' segment (which includes employment) dropped by 21.9 and 15.8 per cent respectively.
The number of nights international visitors stayed in WA remained steady, increasing only by 1.1 per cent, while visitor spend rose 8 per cent to $2.45 billion.
Tourism WA Destination Development Executive Director Derryn Belford said it was encouraging to see continued growth in the number of international visitors choosing to holiday in WA.
"With an increase of almost 60,900 international holiday visitors to WA since last financial year, it's clear that Tourism WA's increased focus on marketing Perth as a desirable holiday destination is paying off," Ms Belford said.
"Growth in holiday visitation to WA outpaced the national growth rate, with an increase in WA's market share from 10.6 per cent to 11 per cent, so we're definitely heading in the right direction.
"As more hotel rooms come online and new tourism attractions open up, we will continue to target our campaigns at this very important market."
WA saw solid growth in visitors from Malaysia (30.9 per cent), the USA (26.2 per cent), Hong Kong (21.2 per cent) and Indonesia (19.2 per cent), driven by the holiday segment. Visitors from New Zealand continue to decline, however, down 12 per cent on the previous year.
Leisure visitor spend (holiday and visiting friends and relatives combined) increased most notably for the USA, Malaysia and China markets, with increases of 53.1 percent, 49.8 per cent and 38.9 per cent respectively.
Hare-wallabies introduced to Dirk Hartog island
|
Check out Scotland's beautiful autumn colours