All posts by Andy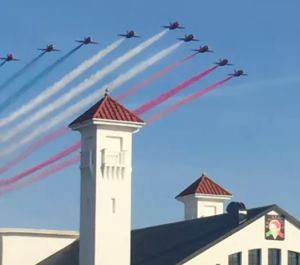 August 30 (TravelAndy): Visitors to the Scottish International Air Show are in for an 'udderly' fantastic treat when they arrive at the Ayrshire event this weekend.
One of VisitScotland's distinctive herd of Highland Cow vans – coo vans called Hamish, Heather, Morag and Archie – will be making a special appearance at Ayr Low Green on 2nd to 3rd September to help ensure the hundred thousand spectators to the air spectacle receive a warm welcome.
With its stunning location overlooking the picturesque Firth of Clyde and Isle of Arran, around 120,000 spectators are expected at this year's Scottish International Air Show. The highlights of this year's show include the RAF's supersonic Typhoon fighter as well as a formation of WW2 American Mustangs with the Red Arrow providing the spectacular finale on Sunday afternoon. The Kelpie Maquettes will also be making an appearance at the event, which is now in its fourth year. Continue reading Going to the Scottish International Airshow? →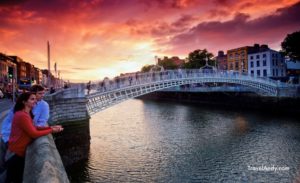 August 30 (TravelAndy): Tourism Ireland is expecting to see a spurt in the number of visitors following budget airline Ryanair's announcement of new flights from Munich and Stuttgart to Dublin this winter, as well as the extension of its winter service from Naples into summer 2018.
Niall Gibbons, CEO of Tourism Ireland, said the announcement was good news for Irish tourism, especially in view of the coming shoulder and off-season.
"We already work closely with Ryanair and we look forward to co-operating with them to maximise the promotion of these new services to Dublin. As an island, the importance of convenient, direct, non-stop flights cannot be overstated – they are absolutely critical to achieving growth in visitor numbers," he said.  Continue reading Ryanair winter flights boost for Irish tourism →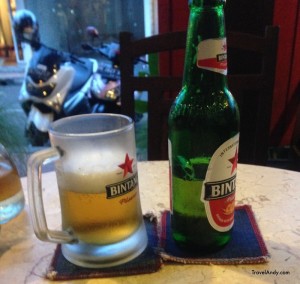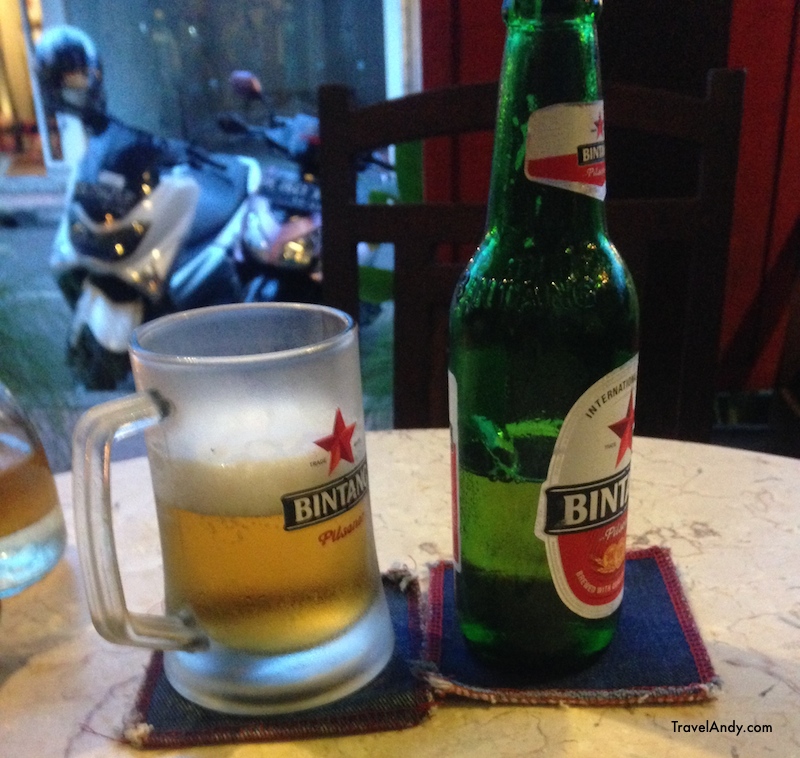 You're out drinking with friends and discussing the wonderful time you had in Bali during your recent trip when one of them asks, "Did you go to Ubud?"
"No," you say. "But I really liked my time at Sanur and Lovina."
"What! Those are the boring parts of Bali," he laughs. "Didn't you party?"
"I did. I was in Kuta for three nights. It was so much fun. I especially liked Skygarden," you say. That had been a great night. Continue reading Let no one tell you how to travel →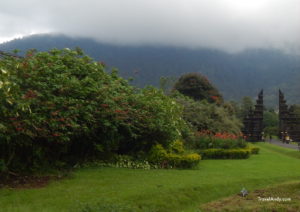 August 21 (TravelAndy): Indonesia AirAsia will start flights from Kolkata to Bali from October 2, 2017, the airline has said.
The flight will have a stopover at Kuala Lumpur, but the airline said passengers would not need to change aircraft. [ALSO READ: Indonesia visa for Indians]
This will be the fastest connection between the two places and give a great boost to tourism. [AlSO READ: Bali is set to become the next Bangkok for Indians] Continue reading Kolkata-Bali quickest connection by AirAsia →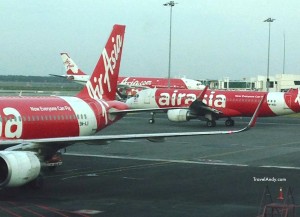 August 18 (TravelAndy): AirAsia is offering Kolkata to Bali one-way flights from INR5,999.
The budget airline claims to have the fastest connection on this route even though the flight includes a change at Kuala Lumpur.
The flight AK62 departs from Netaji Subhas Chandra Bose International airport in Kolkata at 00:45 and reaches the KLIA2 airport in the Malaysian capital at 07:10. From there, the flight D7 798 leaves at 10.20 and reaches Ngurah Rai International Airport at Denpasar in Bali at 13:10. Continue reading AirAsia offers Kolkata-Bali tickets from INR5,999  →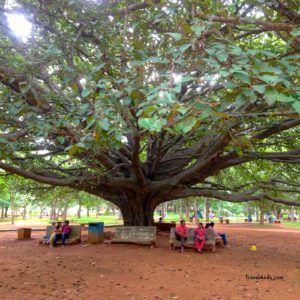 Today (August 15, 2017) is India's 70th Independence Day — a national holiday — and I am now in Bangalore, the IT city in South India's Karnataka state.
I had been meaning to visit this city for a long time. Bangalore, per se, doesn't have destinations which tourists come from far and wide to visit. What it has is a large number of beautiful places around it and this is what attracts visitors.
My agenda, however, has been a little different. I am in the city just to meet up with people.
I have several friends in Bangalore, many of whom have been asking me to visit for a long time and for some reason or another, it hadn't just worked out till now. Earlier this month, I realised I could squeeze out a five-day leave, booked my tickets (with credit card points of course!) and here I was. Continue reading What makes a place memorable is its people →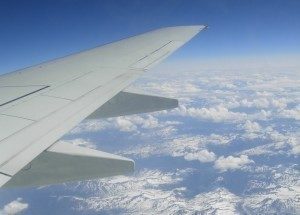 August 14 (Notintown.net): Saudi Arabia, which ranks high in terms of curtailing women rights, has laid out new rules (dress codes) for travellers planning to use the country's airline services.
According to the new dress code, women passengers are forbidden to show skin and for the males, no shorts.
Women have also been strictly told to not wear anything too short or tight, failure of which may lead to 'refusal of transporting passengers'. Continue reading Saudi airline dress code for passengers →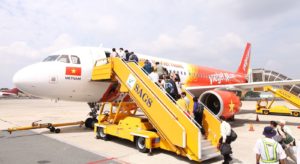 August 9 (TravelAndy): Vietnam-based Vietjet has launched a five-day promotion offering 200,000 super-promotional tickets priced from USD0, excluding fees and taxes.
This campaign is on and will continue till August 13.
The promotion is applicable on all of Vietjet's international routes from Ho Chi Minh City, Hanoi, Da Nang and Hai Phong (Vietnam) to Seoul, Busan (South Korea); Hong Kong; Kaohsiung, Taipei, Tainan, Taichung (Taiwan); Singapore; Bangkok (Thailand); Kuala Lumpur (Malaysia); Yangon (Myanmar); Siem Reap (Cambodia) for travels within September 1, 2017 to May 31, 2018. Continue reading Vietjet offers tickets from USD0 →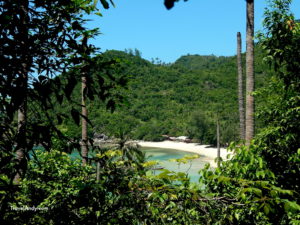 Most people who go to Koh Phangan — an island in the Gulf of Thailand — for the (in)famous Full Moon Party.
I have no shame in admitting that the two times I have been there, I went for the party [Also read: Dos and don'ts at the Full Moon Party] — the first time solo, and the second time with an old friend.
But while at Koh Phangan, I have tried exploring the island beyond the Full Moon Party.
I had heard about Bottle beach on my first time on the island. Sandra, a friend I made there, had been to the beach which could only be accessed by water and had a lot of good things to say about it. Continue reading Koh Phangan beyond Full Moon Party: Bottle beach →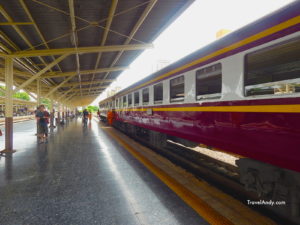 In 2011 — the last time I had made the journey from Bangkok to Surat Thani — I had travelled by bus. The bus wasn't  uncomfortable, but this time — in 2017 — my friend and I chose to travel by train.
We made our reservations beforehand and got into our Second class AC (air-conditioned) coach on a wet June evening.
The problem with reserving seats on Thai trains is that their system is a little complicated and you can't just go on their site and book a ticket. You need to email them beforehand and then on the day of your journey, collect the physical ticket from the station for a fee. And apparently, there have been instances when the railways have been really late in replying to emails. Continue reading My best overnight train ride was in Thailand →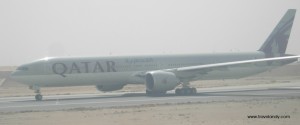 July 7 (TravelAndy):Qatar Airways is launching two new destinations by the end of August 2017, which are: Sohar, Sultanate of Oman and Prague, Czech Republic.
The airline has confirmed the start of its new service between Doha and Sohar with three-weekly flights beginning August 8, 2017, while the service between Doha and Prague will operate on a daily basis from August 21, 2017.
"We are accelerating our global expansion plans by expediting the launch of these two new destinations. Qatar Airways is committed to connecting more people to more places," said Akbar Al Baker, group chief executive, Qatar Airways. Continue reading Qatar Airways to fly to Prague & Sohar →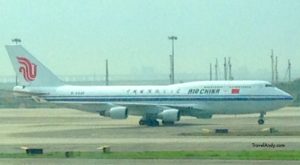 It's not that I had never been to China. But, then you don't really consider transit through somewhere as actually "going" there!
I have changed planes (and once, an airport) in China during two separate trips. But this time, I was actually intending to get into the country.
My quest for a Chinese tourist visa began at this website. Continue reading How to secure a China tourist visa →