All posts by Andy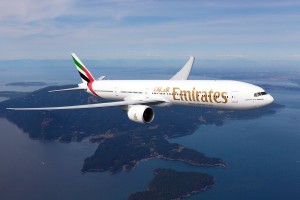 March 26 (TravelAndy): Emirates has announced to introduce a new service to enable customers to use their laptops and tablet devices until just before they board their flights to the US.
Emirates customers travelling to the US via Dubai will be able to utilise their laptops and tablet devices on the first part of their journeys, and also during transit in Dubai. They must then declare and hand over their laptops, tablets, and other banned electronic devices to security staff at the gate just before boarding their US-bound flight. The devices will be carefully packed into boxes, loaded into the aircraft hold, and returned to the customer at their US destination. There will not be any charge for this service.
Passengers on US-bound flights starting their journeys in Dubai are encouraged to pack their electronic devices into their check-in luggage in the first instance, to avoid delays. Continue reading Laptop, tablet handling for Emirates US flights →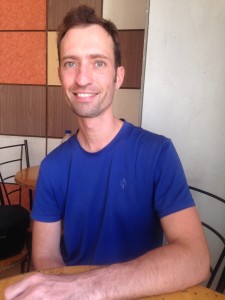 It's possible to travel the world for as little as USD200 a month.
I'm not saying it. Alex says it and he has been doing it for more than a year now.
Lampros Alexis from Greece is on a mission to travel around the world on his solar-powered bicycle, which can also be pedalled when it isn't powered enough.
TravelAndy caught up with the adventurer when he was passing through Kolkata recently. Excerpts. Continue reading 'You can travel indefinitely for USD200 a month' →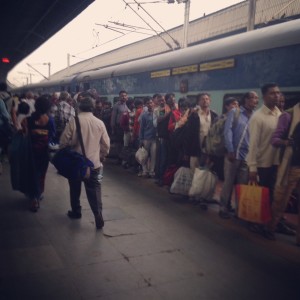 March 21 (TravelAndy): The proposal for an Istanbul to Dhaka railway route was discussed at a two-day meeting attended by the representatives of more than 11 countries in New Delhi last week.
The meeting on "Strengthening Railway Transport Connectivity in South and South West Asia" was organised by United Nations Economic and Social Commission for Asia and the Pacific (ESCAP) in co-ordination with Organization for Cooperation between Railways (OSJD) and the Indian railway ministry.
Discussions were held to strengthen the rail transport and provide connectivity to the countries in South Asia and South East Asia. Among the countries that took part in the meeting are Afghanistan, Pakistan, Nepal, Bhutan, Bangladesh, Myanmar, Iran, Russia, Kazakhstan, Turkey and India. Continue reading Istanbul-Dhaka railway route on the table →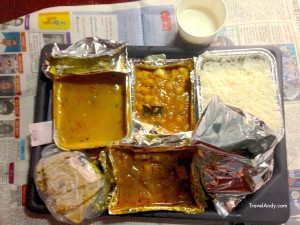 March 21 (TravelAndy): The Indian Railway Catering & Tourism Corporation Ltd. recently published a food chart with official rates to make passengers aware.
Passengers on Indian Railways often complain how unscrupulous employees charge them more than the official rate for food on trains.
The corporation published the rates on Twitter through its handle @IRCTC_Ltd, which has around 49,100 followers. Continue reading IRCTC publishes train food rates for awareness →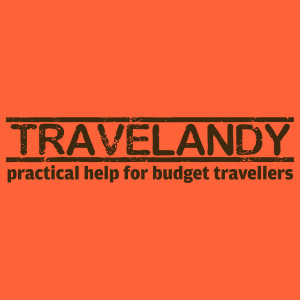 March 13 (TravelAndy): Holi, the festival of colours, is being celebrated in India and various places around the world today.
Though the festival has Hindu origins, this festival, which is associated with the arrival of Spring, has in recent times transcended religious and political boundaries and is celebrated by people in many countries of the world.
In India, the festival is mainly associated with people colouring each other up with coloured powder (gulal) and water-based colours. Many also associate the festival with the drinking of bhang, an intoxicant that is typically mixed with milk shakes. Continue reading Holi, the festival of colours, today →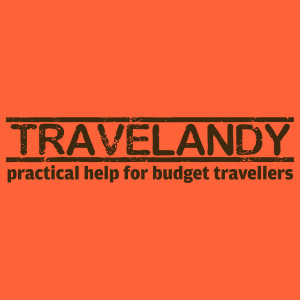 March 9 (TravelAndy): Azure Window, the famous geographical landmark in Malta, collapsed yesterday during a storm.
The iconic structure was a 92-foot natural limestone arch on the Gozo island in Malta.
The structure, known as Tieqa tad-Dwejra in Malta, has been featured in several film and TV series over the years, the most famous among them being Game of Thrones. Continue reading Malta's iconic Azure Window arch collapses →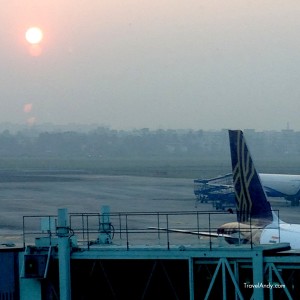 March 8 (TravelAndy): On the occasion of International Women's Day today, the airline Vistara has launched a service called #VistaraWomanFlyer for women travellers.
As part of the new service, which the airline claims to be the first of its kind in the industry, Vistara will assign preferred seats to women and will also provide baggage and transport assistance on arrival for women travelling alone. Continue reading Vistara's new service for solo women travellers →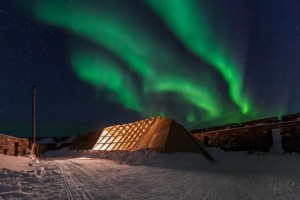 March 7 (Notintown.net): RAW: Churchill, a unique culinary and adventure experience in Churchill, Manitoba, in Canada, kicked off this weekend and will run through to March 11.
Created to serve the growing market of food tourists who may otherwise never think of visiting northern Manitoba, RAW: Churchill is a partnership of Frontiers North Adventures, the creators of the award-winning RAW: Almond pop-up restaurant in Winnipeg, Manitoba and Parks Canada.
This year, to commemorate Canada's 150th anniversary, three Canadian chefs— Mandel Hitzer, Emily Butcher and Gus Stieffenhofer-Brandson — have crafted a meal inspired by this Canadian milestone. Continue reading Chefs celebrate Canada's 150th at 58° North →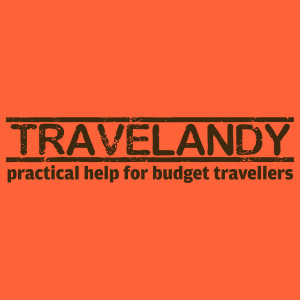 March 7 (TravelAndy): Jet Airways, India's full-service premier international airline and Fiji Airways, Fiji's National Airline, have announced a code-share partnership which offers guests travelling on both carriers convenient and seamless connectivity between India and Fiji via Singapore and Hong Kong. Apart from connectivity, this increases the scope of Jet's popular frequent flier programme JetPrivilege.
The codeshare agreement, a first-of-its-kind between the airlines of the two countries, will address the growing demand for travel between India and Fiji.
Jet Airways will place its '9W' code on Fiji Airways' flights from Singapore and Hong Kong to Nadi, and Fiji Airways will place its 'FJ' code on Jet Airways' services between Singapore and Mumbai, Delhi and Chennai as well as between Hong Kong and Mumbai & Delhi. All codeshare flights will allow through check-in to the final destination of any journey. Continue reading Jet Airways & Fiji Airways ink codeshare deal →

Since Donald Trump took charge as US President, I found a lot of people around me speculating whether getting a US visa was going to become more difficult. I had been wanting to visit the United States for some time now and last month, I decided to go there in 2017. So, I went ahead and got myself a ten-year B1/B2 visa, which is for visits related to tourism and business in the United States.
The process was long and I would say a little complicated. But I took on one thing at a time and things worked out pretty smoothly in the end.
Read on to find out how to score a ten-year US tourist visa with an Indian passport. Continue reading How to score a ten-year US tourist visa →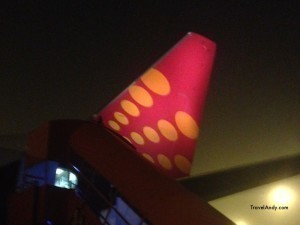 February 25 (TravelAndy): Indian low-cost carrier SpiceJet will start direct flights between Delhi and Bangkok from April.
The airline now operates flights between the two capitals via Kolkata and Chennai.
Tickets are already on sale. Continue reading SpiceJet to fly Delhi-Bangkok direct →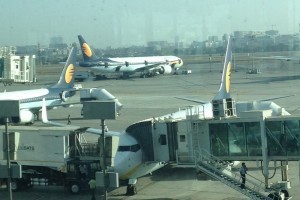 February 23 (TravelAndy): Jet Airways is giving members of its frequent fliers' programme — JetPrivilege — the opportunity to win a ridiculous amount of bonus miles.
"We are excited to share The Billion Miles Festival, the biggest opportunity ever to earn guaranteed Bonus JPMiles," the airline said.
"You can win a million JPMiles which is equal to 10 return trips between Mumbai and London or 100 return trips between Mumbai and Goa, simply using your JPMiles," it added. (JPMiles for return trip between Mumbai & London and Mumbai & Goa considered based on travel in Economy) Continue reading Bonus miles raining for JetPrivilege members →