All posts by Andy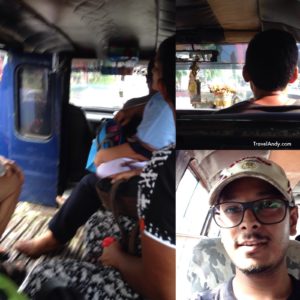 Travelling solo and on a budget, I found that the best way to reach the village of Pemuteran in west Bali from Ubud was to take a shuttle bus to Lovina in the north and take a local bus from there to Pemuteran. (If you are 3-4 people, taking a taxi makes the most sense.)
Easy enough I thought, as I sat on the 11.30 bus from Ubud. There were some earlier buses but I was sticking to this one company because I had traveled with them before and they gave discounts to returning customers. As a budget traveler, I'm always happy to save a little cash here and there.
The journey took three-and-a-half hours through hills and active volcanoes in the heart of Bali. It was the rainy season and the all the green around was hauntingly beautiful. Continue reading How I evaded touts and saved IDR100,000 in Bali →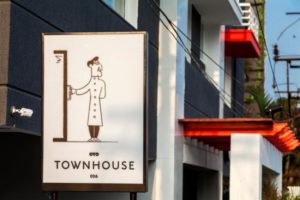 May 31 (Notintown.net): OYO, an Indian hospitality company, on Monday introduced its mid-market offering, OYO Townhouse, in Bengaluru.
With the first Townhouse in Karnataka, OYO will break new ground as a category innovator.
After its maiden Townhouse in the Garden City at Indira Nagar, OYO plans to expand Townhouse hotels at other popular locations in the city, including Koramangala, MG Road, Trinity Circle and Marathahalli.
Priced at INR 2500 and upwards, Townhouse provides a unique hospitality experience in the heart of popular neighbourhoods. Continue reading Oyo Townhouse debuts in Bengaluru →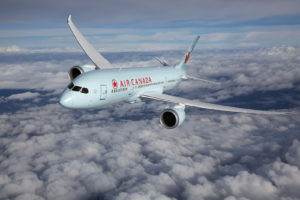 May 31 (TravelAndy): Air Canada has announced to launch its own loyalty program in 2020 upon the expiry of its commercial agreement with Aimia, the operator of Aeroplan.
Effective June 30, 2020, Aeroplan will no longer be the loyalty program for Air Canada. Aeroplan has been independently owned and operated by Aimia for almost a decade. By operating its own loyalty program, Air Canada will be better able to strengthen its customer relationships and deliver a more consistent end-to-end customer experience.
"Our relationship with our more than 45 million customers sits at the core of Air Canada's ongoing transformation as we continue to grow our business beyond the 200 destinations that we already serve, and work to become a global champion," said Calin Rovinescu, President and Chief Executive Officer. "This decision is the right one for our customers, our employees and our shareholders." Continue reading Air Canada to launch own loyalty program in 2020 →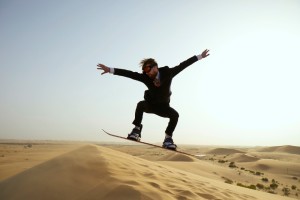 Abu Dhabi, May 2 (Notintown.net): Etihad Airways has thrown down the gauntlet to the millions of guests who transit through its Abu Dhabi home, as well as the residents of the UAE, by challenging them to experience a host of 'once in a lifetime' activities throughout the emirate in just two days, an official release said.
The '48 Hour Challenge' is part of Etihad Airways' wider stopover campaign promoting Abu Dhabi as a 'holiday within a holiday' for transit travellers and a 'staycation' option for UAE residents wanting a relaxing short-break.
The city's many highlights can now be enjoyed through a series of exciting stopover programmes. Continue reading Etihad's 48hr Challenge to promote Abu Dhabi →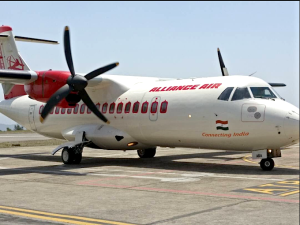 April 26 (TravelAndy): Air India's subsidiary Alliance Air will operate a Delhi-Shimla-Delhi flight from April 27.
This initiative is taken to enhance tourist footfall in Shimla, the popular hill station in north India's Himachal Pradesh state.
"On the Delhi-Shimla leg, we will carry 35 passengers while on the return only 15 passengers will be able to fly. The government will compensate for the loss with a Viability Gap Funding of about INR3,000 per seat," Alliance Air CEO C.S. Subbiah told The Hindu. Continue reading Alliance Air to fly Delhi-Shimla from April 27 →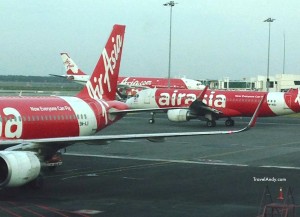 April 26 (TravelAndy): The first international flight will land at and take off today from Biju Patnaik International Airport in Bhubaneswar, capital of the east Indian state of Odisha.
"Odisha creates history today. The first direct international flight service commences with arrival of @AirAsia flight AK 31 from KUL to BBI," Odisha Tourism tweeted through its official handle @odisha_tourism today.
The AirAsia flight will connect Bhubaneswar and Kuala Lumpur, the Malaysian capital. Continue reading First international flight from Odisha →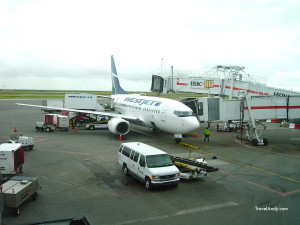 April 26 (TravelAndy): WestJet has announced its intention to launch a new, ultra-low-cost carrier (ULCC) in Canada subject to agreement with its pilots and any required regulatory approvals.
Service is expected to start in late 2017 with an initial fleet of 10 high-density Boeing 737-800s. The ULCC will provide Canadians with no-frills, lower-cost travel options.
"We have built WestJet from its low-cost, regional roots into a renowned, international airline with service to 21 countries and today it's all about disrupting at the price-sensitive end of the market," said Clive Beddoe, co-founder of WestJet and Chair of the Board of the Directors. "Launching a ULCC will broaden WestJet's growth opportunities and open new market segments by offering more choice to those Canadians looking for lower fares." Continue reading WestJet plans to launch ultra-low-cost carrier →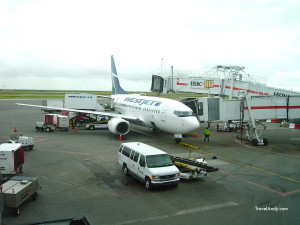 April 26 (TravelAndy): Canadian airline WestJet recently announced the introduction of an exclusive WestJet RBC World Elite MasterCard application offer on the payment page of the mobile version of westjet.com.
The application makes it easy for WestJet guests to apply, get approved and immediately use the card to pay for their flight booking.
"WestJet is the first Canadian airline to feature this instant credit card application during the booking process," said Marshall Wilmot, WestJet senior vice-president, marketing and digital. "This innovative offer allows our guests to use their mobile devices to apply for the number-one ranked travel reward credit card in Canada, book a flight and take advantage of instant savings all in one session. WestJet works diligently to create programs that align directly with our award-winning guest experience. By continually raising the bar on technology we continue being easy to do business with while saving our guests time and money." Continue reading WestJet: Want a credit card with that flight? →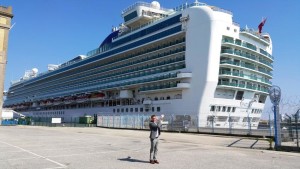 April 25 (Notintown.net): The Cotentin Peninsula – also known as the Cherbourg Peninsula – in the Normandy region of France, will soon see its many tourism boards undergo a major restructuring in the next few months.
By June this year, 11 local tourism boards will have merged into one big entity and renamed Cotentin Tourist office making it, arguably, one of the most powerful tourism boards in the country with an annual budget of EUR4 million.
Out of this budget, up to EUR1 million will be kept aside to promote Cotentin worldwide; of which India, Middle East and China will be important focus markets. Continue reading Normandy in France to promote tourism →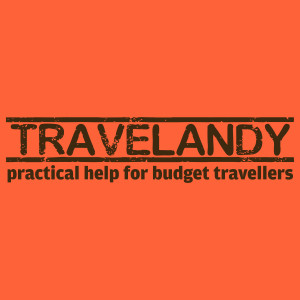 March 28 (TravelAndy): Low-cost carrier Air Arabia has announced a new flight between Sharjah in the UAE and Trabzon in Turkey starting June 23, 2017.
The flight will operate three times a week on Mondays, Wednesdays and Fridays, departing from Sharjah International Airport at 21:30, and arriving at Trabzon International Airport at 00:05 local time the next day.
The return service will leave Trabzon at 00:45, landing in Sharjah at 05:00 local time. Continue reading Air Arabia to fly Sharjah-Trabzon from June 23 →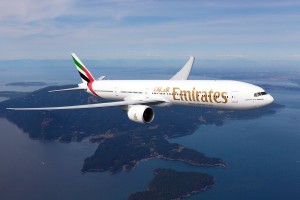 March 26 (TravelAndy): Emirates has announced to introduce a new service to enable customers to use their laptops and tablet devices until just before they board their flights to the US.
Emirates customers travelling to the US via Dubai will be able to utilise their laptops and tablet devices on the first part of their journeys, and also during transit in Dubai. They must then declare and hand over their laptops, tablets, and other banned electronic devices to security staff at the gate just before boarding their US-bound flight. The devices will be carefully packed into boxes, loaded into the aircraft hold, and returned to the customer at their US destination. There will not be any charge for this service.
Passengers on US-bound flights starting their journeys in Dubai are encouraged to pack their electronic devices into their check-in luggage in the first instance, to avoid delays. Continue reading Laptop, tablet handling for Emirates US flights →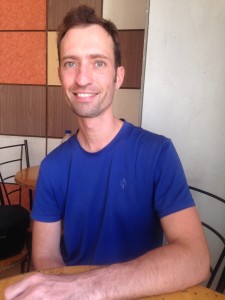 It's possible to travel the world for as little as USD200 a month.
I'm not saying it. Alex says it and he has been doing it for more than a year now.
Lampros Alexis from Greece is on a mission to travel around the world on his solar-powered bicycle, which can also be pedalled when it isn't powered enough.
TravelAndy caught up with the adventurer when he was passing through Kolkata recently. Excerpts. Continue reading 'You can travel indefinitely for USD200 a month' →