All posts by Andy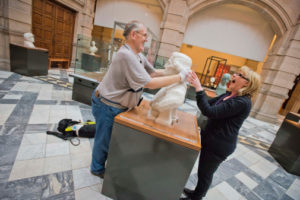 October 21 (TravelAndy): With more than half of people with access requirements avoiding going to new places if they can't find information about accessibility, VisitEngland and VisitScotland have formed a unique partnership to help businesses tap into the accessible tourism market.
The national tourism organisations have launched a new, free to use website for the easy production and publication of Accessibility Guides. An Accessibility Guide is produced by tourism operators to provide potential visitors with important accessibility information about their venue and service.
The website provides tourism venues with an opportunity to increase business by providing information to potential visitors with access requirements in a user-friendly format. As well as being easier for businesses to complete, the new guide format standardises how information is presented making it easier for disabled customers, their friends and family to compare venues. Continue reading England & Scotland focus on accessible tourism →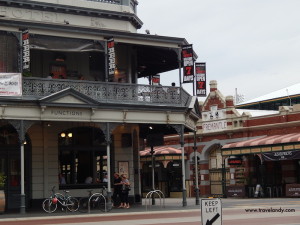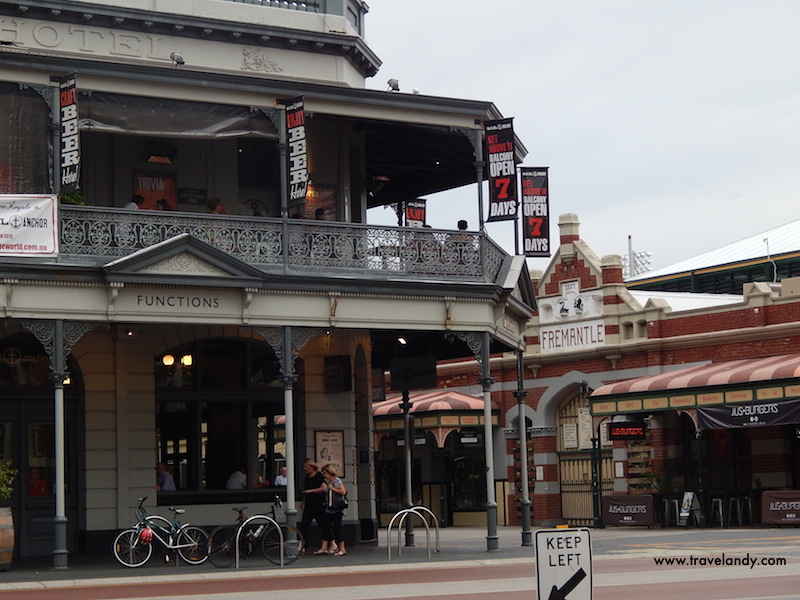 October 14 (TravelAndy): Fremantle is WA's favourite inner-city entertainment precinct, according to research commissioned by Tourism WA.
The Perth Entertainment Precincts report rates Perth CBD, Fremantle, Elizabeth Quay, Northbridge, Scarborough, Beaufort Street, Subiaco, Victoria Park and Leederville according to safety, vibrancy, range of venues and activities, and accessibility by public transport.The report also looks at why people visited these precincts, the types of venues they frequented, how often they travelled to these areas and who accompanied them.
Perth CBD was the most visited precinct while Subiaco was considered the safest. Northbridge was viewed as the most vibrant area and most people said they visited at night rather than during the day.  Continue reading Fremantle WA's favourite entertainment venue →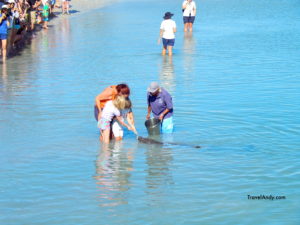 October 14 (TravelAndy): Monkey Mia in Western Australia will benefit from $40,000 in Federal Government funding to help develop world-class visitor facilities, experiences and tourism infrastructure.
The funding is a partnership between the Federal and State governments as part of the Tourism Demand Driver Infrastructure (TDDI) program.
The program provides $43 million over four years to States and Territories for key infrastructure projects that will drive tourism growth. Western Australia received $5.063 million in funding over four years, managed by the State Government through Tourism Western Australia. Continue reading Tourism boost funds for Monkey Mia →

October 4 (TravelAndy): Peru has released permits to trek Peru's Inca Trail to Machu Picchu in 2018. This is four months earlier than usual, said reports.
The authorities will release 500 passes per day, of which 200 will be for tourists and the other 300 reserved for cooks, porters and guides.
"Machu Picchu is one of Peru's most important tourist sites, attracting millions of visitors every year. The growing popularity of the archaeological site has resulted in Peru's official tourism body implementing a number of measures such as the early release of Inca Trail permits in order to improve visitor experience of this national treasure." said Collin Stewart, chairman, Latin American Tourism Authority. Continue reading Peru releases permits for 2018 Inca Trail trek →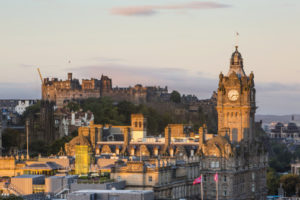 September 25 (TravelAndy): A hundred and twenty-five years ago the first collection of Sherlock Holmes stories was published, and the rest is history.
Saturday, 14 October marks the 125th anniversary of the publication of the first collection of Sherlock Holmes stories, The Adventures of Sherlock Holmes. Scotland, as the birthplace of author Sir Arthur Conan Doyle, is the ideal location for following in the famous detective's footsteps, with dedicated tours as well as the chance to explore Scotland's wider literary heritage.
In 2004 Scotland's capital city Edinburgh was designated the first UNESCO City of Literature. Sir Arthur Conan Doyle was born in Edinburgh in 1859, the beauty of the city provided the perfect inspiration for his writing. Scotland is also the birthplace of other literary giants such as Irvine Welsh, Robert Burns and Ian Rankin. Continue reading The Scotland of Sherlock Holmes →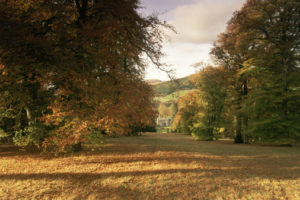 September (TravelAndy): If anything stirs the heart and soul, it's a walk through a woodland in Scotland: as the leaves turn rich red, gold and warm orange, as the crisp air moves in, before settling in front of a crackling fire for a comforting hot chocolate or wee dram.
Visitors to Scotland this autumn can follow in the footsteps of poets William Wordsworth and Robert Burns who felt inspired by the rich tapestry of autumn: from enchanted Perthshire forests, to the fairy glens of the Highlands, to the coastal trail of Aberdeenshire, among many other places to visit.
Autumn in Scotland is a truly magical time. Continue reading Check out Scotland's beautiful autumn colours →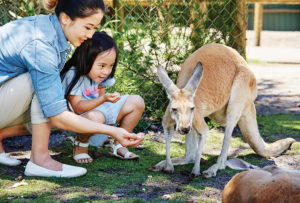 September 15 (TravelAndy): The latest International Visitor Survey (IVS), released by Tourism Research Australia, shows 965,900 people visited WA from overseas in the year ending June 2017 – an increase of 8.8 per cent on the previous year.
The report identified a rise in the leisure sector, with the number of international visitors holidaying in WA increasing by 14.4 per cent.
Strong growth was also seen in the education segment, increasing 16.1 per cent to 51,300 international visitors and a growth in spending of 34.3 per cent, to $698 million. However spend for business and the 'other' segment (which includes employment) dropped by 21.9 and 15.8 per cent respectively. Continue reading Foreign tourists to Western Australia up by 8.8% →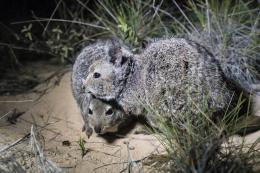 September 15 (TravelAndy): More than 20 hare-wallabies have been released onto Dirk Hartog Island, Western Australia's biggest island, as part of a trial to help improve their conservation status.
A total of 12 banded hare-wallabies and 12 rufous hare-wallabies were captured by staff from the Department of Biodiversity, Conservation and Attractions from nearby Bernier and Dorre islands. They were released in the southern part of Dirk Hartog Island National Park following intensive baiting, trapping and monitoring of feral cats over the past three years.
The translocation is part of stage one of the Dirk Hartog Island National Park Ecological Restoration Project (Return to 1616). Continue reading Hare-wallabies introduced to Dirk Hartog island →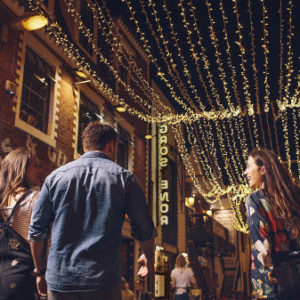 September 9 (TravelAndy): A UK-wide tourism campaign is launching to inspire young people from Great Britain and Northern Ireland to take a holiday at home.
Statistics show that 16-to-34 year olds took almost 1.4 million fewer holidays at home last year compared to a decade ago.
VisitEngland's £2.5 million 'Join the World – Discover the UK' digital and social media campaign, launching on Monday 11 September, is targeting this 'lost generation' using overseas social media influencers and travellers to showcase to their peers the amazing moments and experiences that can only be had on a holiday at home in the UK. Continue reading UK campaign targets domestic tourists →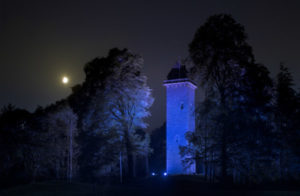 September 2 (TravelAndy): From the Iron Age to the Roman Empire, from Vikings to Jacobites, from epic battles to great escapes, September will be a month of historic proportions with a jam packed calendar of events celebrating Scotland's 2017 Year of History, Heritage and Archaeology.
Borders Heritage Festival will kick-start the September celebrations with their opening weekend set to acknowledge the region's spectacular heritage through light, music, storytelling, theatre and performance. Lighting the Borders (1-3 Sep) will use a variety of lighting at a range of historical sites including Neidpath Castle, Duns Law, Riddell Tower and Hume Castle, to form a chain of light across the landscape at dusk each evening.
The opening weekend will continue with Mary Queens of Scots Festival (2 & 3 Sep) set to take place in Kinross. The event will commemorate Mary's life as Kinross poignantly marks the 450 year relationship with the Castle on Loch Leven Island where she was held captive and where she spent some of her most troubled years, and the end of her reign in 1567.The programme will include living history encampments, music, food and drink as well as children's entertainment. Continue reading Join Scotland's Year of History celebrations →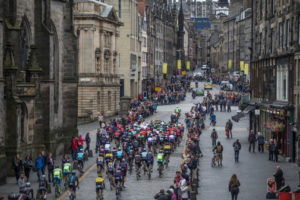 September 2 (TravelAndy): As Scottish cycling star and ultra-endurance athlete Mark Beaumont passes the 60 day mark of his gruelling record-breaking attempt to cycle around the globe in 80 days and the OVO Energy Tour of Britain kicks off in Edinburgh for the first time on Sunday, VisitScotland takes a look at some of the brilliant cycling events taking place around the country this year.
There are numerous ways to get involved, whether watching and cheering at the OVO Energy Tour of Britain or getting on your own bike at Pedal for Scotland. Scotland is a playground for both mountain bikers and road cyclists alike, with events to suit all ages and disciplines.
Inspired to get on your bike? Here are 5 top cycling events taking place across Scotland this autumn. Continue reading Top five cycling events in Scotland →

September 1 (TravelAndy): The 2017 National Ballooning Championships will 'kick-off' with a Community Festival in the Town of Northam tomorrow, incorporating a spectacular Balloon Night Glow and science demonstration workshops, including model balloons.
The National Ballooning Championships will be based at the Northam Airfield and consist of a number of competitive hot air balloon tasks, including five days of early morning and late afternoon competitive flights, providing the stunning spectacle of 25 to 30 colourful balloons taking to the air.  Continue reading Fly high at Australia's ballooning championships →