All posts by Andy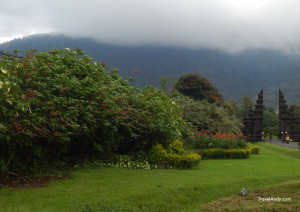 February 24 (TravelAndy): Indonesia intends to promote 10 new tourist destinations as "the new Bali", the South China Morning Post said.
The beautiful beaches and picturesque rice fields attract millions of tourists to Bali every year and Indonesia intends to cash in on the island's popularity through this tourism promotion exercise. (ALSO READ: My 2016 prediction on Bali is coming true now)
Indonesia, which is looking to increase it's tourism revenue from 4 per cent of the country's GDP in 2014 to 20 per cent in 2019, is looking at China to be its major investor in this initiative. Chinese tourists outnumbered Australians for the first time in Indonesia in 2017 and the archipelago nation expects this trend to continue. Continue reading Indonesia to promote 10 'new Balis' →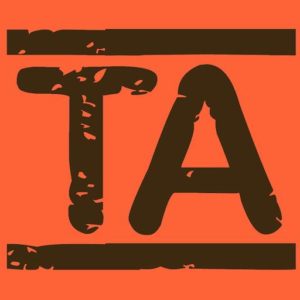 February 23 (TravelAndy): Ukraine will develop tourism near the destroyed Chernobyl nuclear power plant, reported Xinhua.
Quoting the Ukraine's state agency for the Chernobyl zone management, the report said a new hotel and an information centre for tourists will be opened in Chernobyl.
New routes will also be developed for visitors' access to interesting sites in the area. Continue reading Ukraine plans Chernobyl tourism push →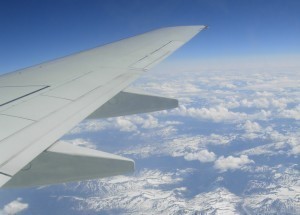 February 22 (TravelAndy): International tourists are returning to Tunisia after a lull since the 2015 terrorist attacks that killed 60 visitors.
"We aim to receive eight million tourists this year with strong booking rates from European customers and other new customers," reports quoted the country's tourism minister Salma Loumi as saying. "The return of British tourist is very good signal for us."
In 2015, a gun attack on a Sousse beach left 39 tourist dead and another attack at the Bardo National Museum in Tunis that killed 21. The country's tourism sector took a big hit after that as major European tour operators withdrew their tours. Continue reading Fears abate, tourists return to Tunisia →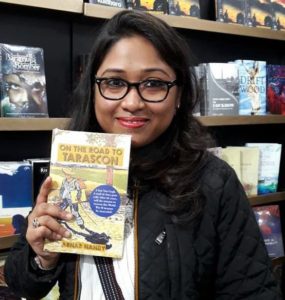 Travelling to Kashmir has always been on my bucket list and this time I finally made it!
I'd always heard Kashmir was a land of magic that exhibits diverse beauty in different seasons. So I planned to start with winter, the season of of white bed of snow, chilling breeze and multiple-layered cloths and traditional Kangri hidden under Pheran (a traditional knee-length cloak).
After I reached India's northernmost state, the first flavour of Kashmir I took in was with the sip of Kehwa, traditional Kashmiri green tea in my hotel located in an alley close to Dal Lake. I spent the day sailing around the lake.
Unlike other seasons, Dal lake during winter is not so colourful, but still it is mesmerising and equally absorbing. A blanket of mist covers the lake and from it emerges colourful Shikaras captained by the local people, whose lives are very much dependent on this beautiful lake. Sailing the Dal lake it a must-do when you're in the area. Sailing through Dal lake in winter is like removing layers of fog one after the other and going closer to a refreshing beauty of its floating vegetable market and wood crafted houseboats. Continue reading Why you should visit Kashmir in winter →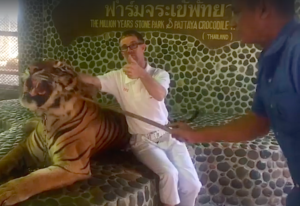 December 23 (TravelAndy): An attendant of a tiger at a zoo near Thailand's popular tourist destination Pattaya has been transferred after he was seen poking a chained tiger to make it road for visitors.
A video that has gone viral on social media shows people posing with a chained tiger to take photographs. Armed with a stick, this attendant is seen poking the tiger in the head to make it road for all the visitors.
The video earned a lot of criticism and has brought under the scanner the condition of animals at Thai zoos. Continue reading Furore over tiger poke video →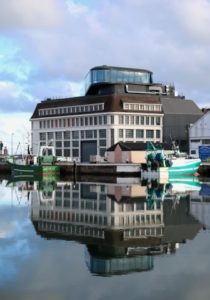 December 22 (TravelAndy): At the heart of the Alabaster Coast, the Musée des Pêcheries is the latest museum to open in Normandy. Covering 5000 square metres, it explores the long history of fishing in Fécamp and in Normandy, along with exhibits from local traditions and history. All aboard!
Located on the port, the Musée des Pêcheries is housed in the town's historic fish-drying warehouses, which have been completely refurbished and modernised.
The museum explores five themes over 5000 square metres: sealife, history, fine art, childcare and ethnography. Visitors will discover paintings, ship models, traditional fishing gear, porcelain and even ivory art pieces on five floors. Continue reading New fishing museum in Normandy →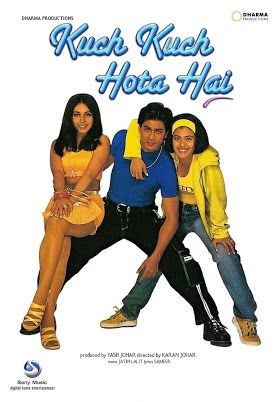 December 18 (TravelAndy): Shah Rukh Khan and Kajol fans will be able to follow their Kuch Kuch Hota Hai trail with a new guide produced by VisitScotland.
A trip planner, taking in all Scottish locations used in the 1998 flick, has been created for tour operators as part of the national tourism organisation's 12-day travel trade mission to India and the United Arab Emirates.
Eilean Donan Castle; Blackrock Cottage, Glen Coe; Bass Rock and Tantallon Castle; Loch Tulla; Inchmahome Priory and Crossraguel Abbey all feature in the movie and take centre stage during the performance of the title song.
Set-jetting – where visitors travel to locations used in film and television – is a popular pastime for international visitors. According to research, 40% of visitors are influenced to travel to the UK after seeing footage in film or television. Continue reading Kuch Kuch Hota Hai in Scotland →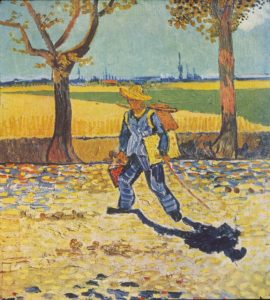 A lot of people go to Germany for war tourism. I go because I love the food and the people there. But this time, I went to research my first novel. The historical fiction novel is called ON THE ROAD TO TARASCON.
The Internet had different and sometimes conflicting versions of the bit of history I was interested in. So, I decided to go to Magdeburg — a town one hour and 40 minutes by train from Berlin — and find out for myself the circumstances in which a Vincent Van Gogh masterpiece had gone missing on April 30, 1945.
If you have an idea about the World War 2 history of Magdeburg, you would know it was completely flattened by the British Royal Air Force bombings in 1945. As I got down from the intercity express and walked into the city to find a tram to take me to my hotel, I kept imagining how the place would have looked in the early months of 1945. Continue reading What really happened to this Van Gogh masterpiece? →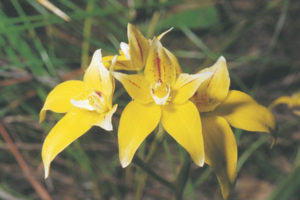 December 1 (TravelAndy): Perth is set to welcome the 24th World Orchid Conference in 2023 (WOC24).  This is a triennial event held in different destinations around the world and in 2023 over 2,000 delegates and exhibitors will attend the week-long event.
Western Australia is renowned for its wildflowers and, in particular, its unique, native orchids. WOC24 will be a significant event focusing on the importance of Agribusiness through the Horticultural industry. With an economic impact estimated at 9.1 million dollars, WOC24 will deliver multiple dividends to the State of Western Australia.
World Orchid Conferences have been held every three years since 1954. The conferences provide an opportunity to bring the global orchid community together. The orchid show includes spectacular displays from countries around the world and will be enjoyed by both international and national attendees and host city residents. A component of WOC24 will be a scientific lecture program, together with a social program including tours to the South West which is recognized as a global biodiversity hot spot. Western Australia is an orchid lover's paradise having the richest concentration for terrestrial orchid species – 99% of Western Australia's native orchids are found nowhere else on earth. Continue reading Perth to host World Orchid Conference in 2023 →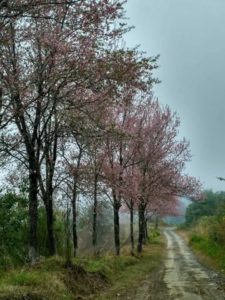 November 20 (TravelAndy): Manipur is celebrating its first Cherry Blossom Festival this December.
The festival will take place at Mao Gate from November 25 to November 27.
Manipur chief minister N. Biren Singh will be chief guest at the opening of the festival that will also have a competition section.
Apart from the cherry blossom festival, a flower festival in general will also be organised. Continue reading Manipur's first cherry blossom festival →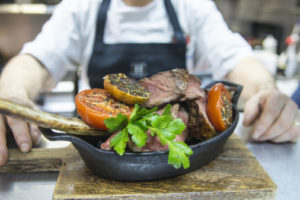 November 19 (TravelAndy): MOO-ve over porridge and haggis….research highlighted by VisitScotland shows that Scottish beef appeals to consumers more than traditional porridge oats, haggis and Scottish salmon.
A topic paper published recently by the national tourism organisation – which pulls together recent food and drink research from a variety of sources to explore the role of food and drink in the visitor experience – shows that Scottish Beef tops a list of Scottish food for its appeal, with 60% of consumers surveyed preferring beef over Scottish salmon (51%), porridge oats (40%), haggis (27%) and berries (27%).
The research also reveals that almost 6 in 10 consumers (57%) most look forward to having tea at a local café, while 56% said that eating fish and chips outside particularly appealed to them during a holiday.  Continue reading Scottish beef more popular than haggis, salmon →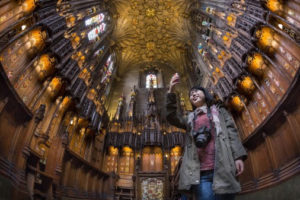 November 15 (TravelAndy): Millennials are set to be the driving force of growth in Chinese travel to Scotland, it has been revealed.
Chinese visitor numbers to the UK are expected to rise by almost half, from 260,000 to 384,000, over the next five years, VisitBritain predicts. Scotland currently accounts for almost a fifth (17%) of all Chinese visitors to the UK.
The rise in visitors from China to Scotland and the UK is expected to be driven by the young adult traveller. Research shows that the average age of Chinese visitors to the UK is younger than the average age of all inbound travellers. In 2016, half of Chinese visitors to the UK were aged between 25 and 44. Continue reading UK expects surge in Chinese tourists →