Australia travel advisory against India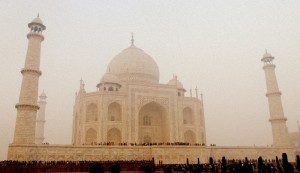 November 3 (TravelAndy): Australia has recently issued a travel advisory against travelling to India, following a similar advisory issued by the US, on November 1.
"We advise you to exercise a high degree of caution in India because of the high threat of terrorist activity, civil unrest and crime, and the high rate of vehicle accidents," said the advisory.
"We continue to receive reports that terrorists are planning attacks in India, including in regions frequented by Westerners. We assess that attacks could occur anywhere at any time with little or no warning, including in locations frequented by Australians," it added.
The recent terror attacks in India have highlighted certain places as areas of high alert.
The Australian travel advisory emphasises particular warning against places such as Jammu and Kashmir, the Northeast (Assam, Nagaland, Tripura and Manipur) and Chhattisgarh.
Goa launches pedibus tours for visitors
|
Myanmar to host hot air balloon festival