Air India Express starts Chandigarh-Sharjah flight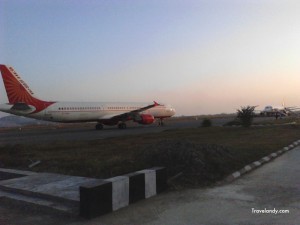 September 22 (TravelAndy): India's flagship carrier Air India's low cost subsidiary Air India Express has launched a new route between Chandigarh in India and Sharjah in the UAE.
The non-stop thrice-a-week flight will operate between Chandigarh and Sharjah on Mondays, Thursdays and Saturdays, said the airline.
The flight will depart from Chandigarh at 18.15 and reach Sharjah at 20.00. On its return journey, the flight will leave Sharjah at 12.45 and arrive in Chandigarh at 17.15.
The all-in one way fare for this new route starts from INR3808.
Google launches travel planning app
|
Air China starts Beijing-Warsaw nonstop flights