British Airways to fly to Reykjavik, Salzburg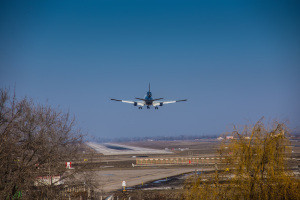 May 9 (TravelAndy): Iceland has always been incredibly beautiful, but the number of tourists heading to this country has increased many fold since the phenomenon called Game of Thrones made its presence felt on TV. Parts of the series have been shot in Iceland.
Travel service providers, of course, have been cashing in on the increased flow of tourists.
The latest development in this sector concerns British Airways, which has announced that it will be introducing three flights a week to Iceland's capital Reykjavik from October 25. It will also start a twice-a-week flight to Salzburg in Austria, from December 5.
Flight bookings are already open.
Salzburg also has a celluloid connection with it being home to the Von Trapp family in The Sound of Music.
"These two new routes will be a great addition to British Airways' ever-expanding short-haul network," Lynne Embleton, the airline's director of strategy and business reportedly said.
India & China drive air travel growth
|
Air Asia discount on Vizag-KL route