7 tips to master travelling with a disability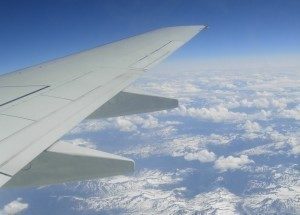 It's natural to worry about travelling when you have a disability.
There's more to take into consideration when you're putting your plans together, which can make your holiday feel like hard work before you've even left the house!
Here, we've split the process into simple steps — having a disability doesn't mean missing out.
Following are seven tips to help you master travelling with a disability.
1. Research the accessibility of every destination
Some cities are much better at catering for disabled tourists than others, so it pays to find out where these are. Most tourism sites will have information about public transport and pedestrianised areas, and plenty of museums and attractions offer services designed especially for disabled guests.
Look out for:
Audio tours

Sign language tours
Sensory exhibits
Wheelchairs which can be borrowed
Ramps, lifts, and accessible walkways
2. Be specific every time you discuss your disability
Not everyone will have a good understanding of your condition, how it affects you, and what you need in order to adapt. The more information you give, the better placed everyone will be to help, so explain clearly.
3. Let your hotel know what you'll need
Once you've decided on a destination, the next step is booking your accommodation. If you're booking an accessible room then the hotel will know you have a reason for doing so. However, contacting them to explain what you'll need will help them to prepare for your stay (and you won't have any nasty surprises when you get there).
4. Ask the airline about the assistance they can offer
The same goes for flying — the more details you give in advance, the more the airport staff and cabin crew can assist you. Whether you need a wheelchair to take you from check-in to your seat on the plane, or require certain medication or equipment on board, let them know. Policies vary from airline to airline; it's worth checking what each one can do for you before booking.
5. Speak to your doctor before each trip
Your doctor can advise you of any necessary precautions you need to take. They'll be able to help you get ready for your trip, and answer any questions you might have.
They can also write a note, which should include:
An explanation of your condition

A list of medications you take
Potential complications that may arise
Other vital information
6. Pack extra medication
You never know if your trip will need to be extended or if you'll lose your bag. It's better to to prepared. Store the medication in your carry-on luggage so you always have it at hand.
If you do run out, chances are the local pharmacy will have what you need. Insurance with suggest researching the names of your medication before you go, in case it's known by something different in the country you're visiting.
7. Carry your medical information with you
This should contain the same information as in the doctor's note above. Be sure to include your doctor's contact details, too, and note down the contact details for and directions to the nearest medical centre in your destination in case you need to get there quickly.
Store all this information in your wallet, where medical staff are likely to look for it.
Would you add any extra tips to this list? Let us know in the comments!
Perth-Hobart direct flight from September
|
V&A Dundee opening strengthens Japan & Scotland links