Why I hated bus rides as a kid & why I don't now

When I was kid, i associated travelling by bus with nausea.
I couldn't stand the smell of burnt fuel and lots of other things that you experience while you are on a non air-conditioned bus (and that was the kind you usually got in India around that time) and I invariable puked if the journey was a little more than 20 or so minutes.
It was worse if the area was hilly and had winding roads.
My mother always carried some plastic bags for me, apart from anti-puke tablets. But the tablets sometimes did not work, and especially after a long journey on the mountains during trips I would be dehydrated, miserable and awfully tired after having puked I-don't-know-how-many times.
That situation has thankfully changed now, but I very distinctly remember the last time I had puked on a bus. It was 2004.
I have travelled across India with my parents since I was a kid. But 2004 was the first time I travelled without them. It was a school trip to Vizag, a coastal city in south India. We were around 15 excited kids, along with two teachers and a tour manager.
We spent a couple of days in Vizag and did a bit of sightseeing. We walked up the Kailashgiri viewpoint and saw the hills meeting the Bay of Bengal, splashed about at the beautiful Rishikonda beach. Later, we also visited the Ramakrishna beach and went inside a submarine museum right there. It was rather exciting to understand how people lived in a submarine.
After we were done with Vizag, we took an early-morning train to Araku, a hill station. The train journey took us through many tunnels and we enjoyed every bit of it.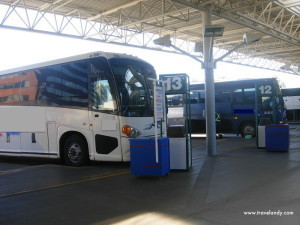 If you are looking to travel to Araku, your best bet is to book a bus till Vishakhapatnam or Vizag and then take the three-hour train to Araku. Travelyaari has many buses from Hyderabad to Vizag and Bangalore to Vizag.
The most exciting thing about Araku valley for us was the Bora caves, some ancient limestone caves that had some amazing rock formations, which our geography teacher was very keen that we see. After watching the caves, we were on our way back to Vizag, this time on a bus.
It had been a while since I had last puked on a bus and I was sitting at the back seat chatting with some friends. Some people were playing random games, others were singing and still others, tired out, taking a nap. It was at this point I had that old familiar feeling in my head. I went quiet.
It would be embarrassing puking in front of all my friends. But the feeling was getting worse and soon there came a point where the stuff inside demanded to come out.
I pressed my left palm on my mouth and wildly gestured with the other hand to two girls and a boy sitting between me and the window. Then understood my urgency and leaned back in a second. I dove for the window.
That was the last time. But the Vizag trip was so much more than my last puke. Batchmates became tight friends and friends fell in love. Some of us bonded so well on the trip that we still recall that trip when we now catch up once in a while.
I travel regularly by bus now because the coaches are better and you find very good-quality long-distance buses that offer very comfortable travel options.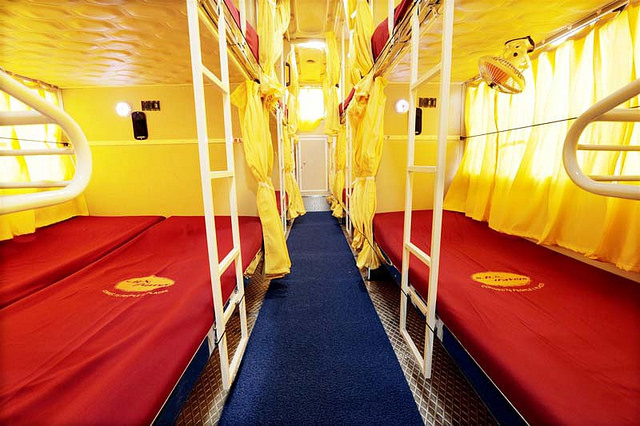 Go to Malaysia for the food
|
How travel sets you free