Volcanic eruption hits Bali tourism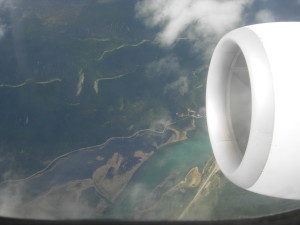 July 11 (TravelAndy): A volcanic eruption in Indonesia forced the authorities to close four airports, including Bali's Denpasar airport, on Friday causing chaos among tourists visiting the popular beach destination.
As Mount Raung in the island of Java kept belching ash, flight services remained suspended in and out of Bali.
A number of vacationers were stalled in Bali airport and several Bali-bound tourists were stranded in Jakarta airport due to cancellation of flights.
The other affected airports were Lombok, Banyuwangi and Jember.
This is the high tourist season.
India mulls 3D debut on Google Earth
|
Hyderabad-based TruJet takes off