Vistara to offer sanitary napkins on board to celebrate Women's Day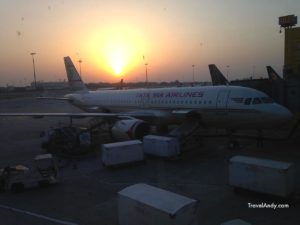 New Delhi (TAN): India-based carrier Vistara will offer free sanitary napkins upon request to women flyers on board starting today on International Women's Day.
The #PadsOnBoard initiative will make Vistara "the first Indian airline to offer sanitary pads on flights within India", the airline claimed.
The service will be available on all flights across Vistara's domestic network.
"The airline will provide ISO 9001:2015 certified, bio-degradable and organic sanitary napkins made from plant-based fibres that are free of plastic, toxins and perfume," Vistara said in a statement.
Vistara's cabin crew will make "in-flight announcements on all flights to create awareness among travellers that sanitary pads are now available onboard for customers to freely ask for it if they need it".
Senior vice president, HR and corporate affairs, Deepa Chadha said: "The initiative to provide sanitary pads to our customers is a meaningful one that reflects our core philosophy that 'small things make a big difference'."
"As a woman, I feel a greater sense of pride for being part of an organization that's providing such an essential amenity to customers – something that will help so many travellers in times of need," she added.
The #PadsOnBoard facility is part of the airline's 'Vistara for Women' service with focus on amenities for women travellers. It also includes #VistaraWomanFlyer which, launched in 2017, looks to provide certain benefits to solo women flyers.
All-women crew to fly Vistara Retro Jet on women's day
All-women crew dressed in retro uniforms will operate retro-themed flights on the #VistaraRetroJet between Delhi and Goa today to mark International Women's Day.
Passengers too will be invited to dress in retro style.
According to the schedule, flight UK 847 will depart Delhi at 1110 hours to land in Goa at 1355 hours. The return flight UK 848 will leave Goa at 1430 hours, reaching Delhi at 1705 hours.
Flight UK 867 will take off from Delhi at 1840 hours, and arrive Goa at 2130 hours, while flight UK 868 will start from Goa at 2225 hours, landing in Delhi at 0100 hours the next day.
Vietnam tourist visa process: It's simple and fully online
|
Try book tourism in Baltimore, US