India e-tourist visa now valid for 1 yr; continuous stay for 90/180 days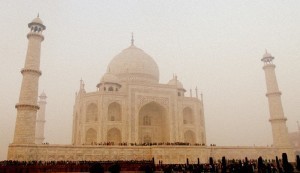 New Delhi (TAN): India has decided to increase the validity of electronic tourist and electronic business visas from 60 days to one year with multiple entries in an effort to attract more international tourists.
The country's ministry of home affairs, in a recent statement, said the decision had been taken because of the immense popularity of the e-visa.
[ALSO READ: HDFC Bank ruins Regalia card travel privilege by overcomplicating rules]
"It has… been decided with the approval of the competent authority to increase the duration of e tourist and e business visas from 60 days with double entry to one year with multiple entries subject to stay stipulations and registration requirements. It has also been decided to remove the restriction that a foreigner can be allowed e visa for a maximum of three times in a calendar year," Hindustan Times quoted a government circular as saying.

India registered a year-on-year tourist arrival growth of 41.5 per cent for January-November 2018. A total of 20,61,511 tourists visited the country on e-tourist visa as compared to 14,56,615 during January-November 2017.
[ALSO READ: Komodo island to remain closed for all of 2020 to renew dragon population, says Indonesia]
India-based tour operators have welcomes the move.
According to the new rules, a tourist on e-tourist visa can stay continuously in the country for 90 days. The citizens of US, UK, Japan and Canada are eligible to stay continuously for 180 days. No registration of tourists with local authorities will be required in either case for such stays.

All visitors on e-business visa can stay continuously in India for 180 days.
The e-visa scheme is now open to the citizens of 166 countries.
US: Big Little Lies town wakes up to overtourism
|
Jane Goodall to sound sustainable tourism bugle in Sierra Leone