SpiceJet offers ticket from INR888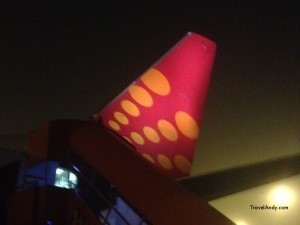 October 5 (TravelAndy):  Indian low-cost carrier SpiceJet is offering discounts on its domestic and international flights.
On its domestic network, tickets starts from INR888 and on its international route, the lowest fare starts from INR3699, said the airline.
The lowest domestic fare is applicable on the Bengaluru-Kochi, Delhi-Dehradun and Chennai-Bengaluru routes. The airlines cheapest international fares are available on the Chennai-Colombo route.
The discounted tickets can be book till October 7 midnight for travel from November 8, 2016 to April 13, 2017.
These tickets are already on sale.
Odisha marks 'selfie danger points'
|
IndiGo joins fare war, offers tickets from INR888