Seven exciting Indian travel websites

The Indian travel industry is growing up and some very interesting websites have come up to cater to its adolescent needs. 
Today, I will talk about seven such websites. Read on!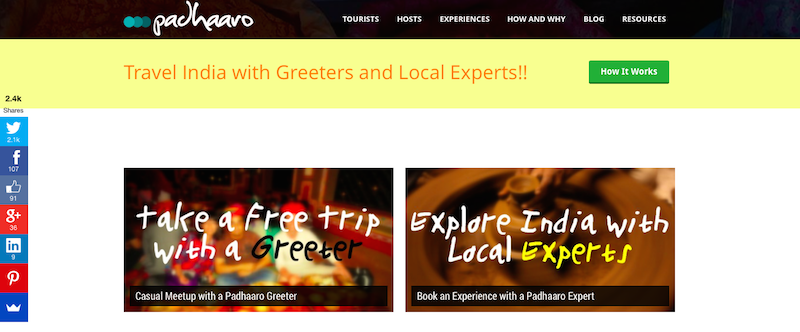 Meaning "welcome" in Hindi, Padhaaro helps visitors meet up with "greeters", or volunteers who are willing to be your friends for a day. "Greeters are a part of our amazing army of volunteers across India who meet the tourists for a few hours, make them feel comfortable, give them travel tips and spend some time with them, just like they do to their friends. The intention is to make the tourist feel at home. Many first-time and even repeat visitors to India are intimidated by its size, diversity in languages, people and cultures and it becomes difficult to take that all in at one go as a stranger. Having a local friend who knows the city in and out makes your travel a lot easier and safe," says the Padhaaro site.
"While some of these greeter experiences are free, others cost some money. But whether they will charge money or not depends on the volunteer itself," said Padhaaro founder Ish Jindal. "We are building a platform where locals can share their time and knowledge/expertise with travellers who are looking for such an experience and locals can get incentivised at the same time."
Visitors also have the option of booking day trips with "experts" in various cities.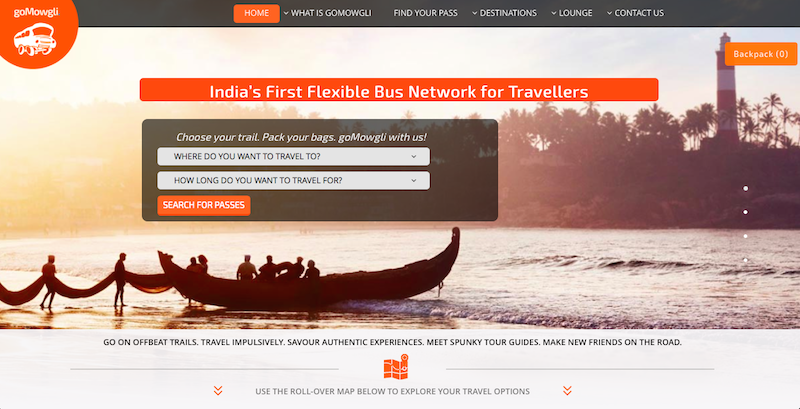 A brave new venture in the Indian travel scenario, GoMowgli is promoting itself as India's first flexible bus network for travellers. They have passes available for different routes and different number of days. Once you buy a pass, you are allowed to get on and off the bus as you want. All passes are valid for 180 days. However, you are allowed to travel only once in each sector.
The passes are not cheap, but you get several add-ons in the form of free activities and helpful guides. GoMowgli also helps with getting accommodations suited to your budget along the way.
For now, GoMowgli operates only in Karnataka.

This site currently deals with destinations in Goa, Kerala, Karnataka, Tamil Nadu and Pondicherry, but they claim to have 1,500 spots listed in just these places. You enter your start and end points and choose your mode of transport in the homepage. The next panel opens a map with your route and all the tourists destinations that fall between them. You can now choose from among these and add them to the plan. Thereafter, the site makes an itinerary with all the places you chose and recommends places to stay and eat at.
The site books hotels, flights and only government buses at the moment.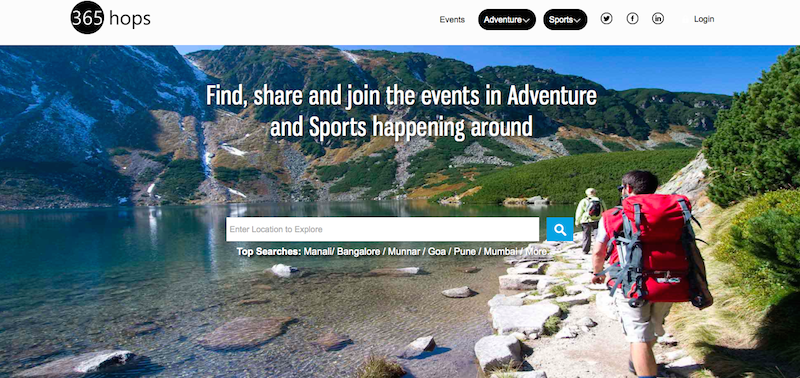 Looking for adventure sports? This is where you find it. This website has a fair collection of activities such as Scuba, mountaineering, hot air ballooning and para-sailing, among other things, at sites across India.
Are you organising an adventure event? You can share it on the site and they will show it to every individual on the network who is interested in such activities and you can connect.
The site aims big but several of its options return no results. Yet, this is a good resource considering the many others that do.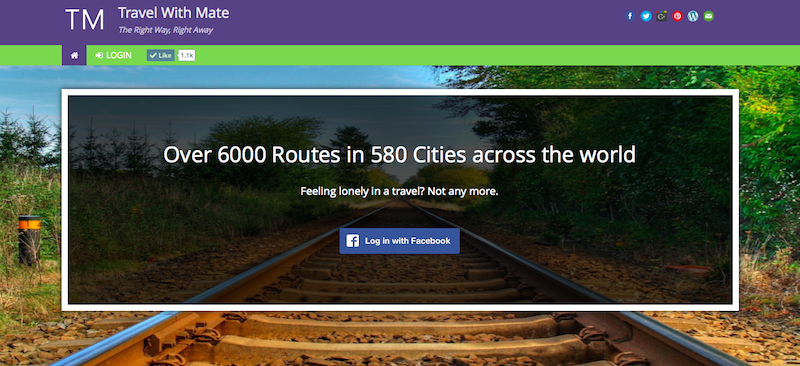 A very interesting venture that aims to connect people travelling between the same places so that they can go together and save money in the process.  You get into their site, log in with Facebook, and enter your travel route. The site then shows you the profiles of other people taking a similar route. You can get in touch with this person and plan up.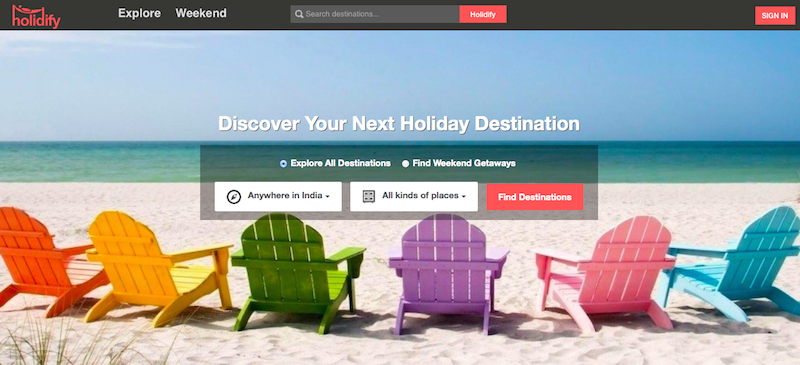 A handy resource to plan your next trip anywhere in India. The homepage lets you choose which part of the country you want to visit and what type of a holiday you are looking for. Once you enter these details, the site provides you options of various places. When you click on one, you land in a page with a short intro about the place with some pictures and info on the best time to visit. There are also the options to check out things to do, where to stay, what and where to eat and how to reach the place.
The USP of the site is short and crisp way in which it provides the information. Holidify currently claims to have around 550 destinations listed and they are adding new ones every day.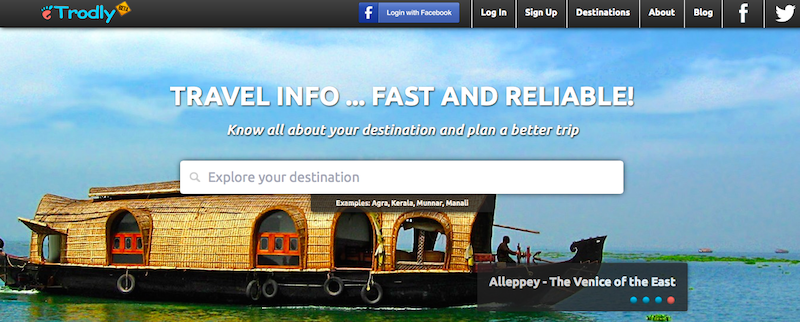 Trodly is another site that stresses on short and to-the-point information on destinations. The homepage lets you enter your desired destination and you will get all sorts of info required to plan a trip. They claim to have around 4,000 locations listed and they are adding new ones every day.
At this point, Trodly does not sell flights or hotels, but they plan to offer more services soon. This site has great potential, if developed the right way.
How to get a Sri Lanka travel permit
|
Khecheopalri: Great place to do nothing