Seaplane in Hyderabad from April 15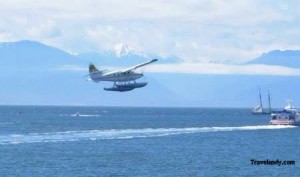 March 11 (TravelAndy): Hyderabad, the capital of India's newest state Telangana, is set to start its first seaplane service from April 15, said reports.
After the success of helicopter tourism, Telangana is banking on their new venture of seaplane tourism.
The state government also plans to launch amphibian buses, which will be able to operate in both land and water.
To attract more tourists, Telangana also plans to host a series of festivals including  Kakatiya Festival in Warangal, Golconda Festival in Hyderabad and Chalukya Festival in Vemulawada.
With these new initiatives along with introduction of she cabs, for the safety of women tourists, the state expects an increase in the number of visitors from across India and abroad.
Ahmedabad runway closure to affect flights
|
Robots guide visitors at Berlin's travel fair