Ahmedabad runway closure to affect flights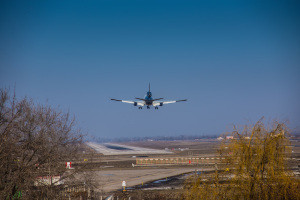 March 10 (TravelAndy): To execute a scheduled resurfacing, the runway of Ahmedabad airport will remain closed from 10.00 to 18.00 from April 15 to October 29, said reports.
Following the closure, private airline Indigo has announced cancellation of 14 flights flying to and from the capital of India's state of Gujarat.
Indigo, which currently flies 24 flights to and from Ahmedabad has announced in a statement that flights between Ahmedabad and Delhi, Goa, Kolkata, Pune, Indore, Bangaluru, Mumbai will be non-operational during this phase.
Other airlines such as GoAir, SpiceJet have not cancelled any flights as of now. They are reportedly planning to reschedule their flights, which operate during the span of closure.
The resurfacing work is likely to be completed by October, but it might be extended in case of exigency, said reports.
Storm hits flight services in Abu Dhabi
|
Seaplane in Hyderabad from April 15