Oil spill threatens Solomon Islands ecology and tourism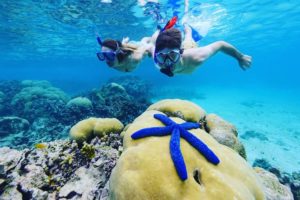 Honiara, Solomon Islands (TAN): Tourism Solomons CEO Josefa 'Jo' Tuamoto has expressed grave concern over the impact of the oil spill continuing to flow from a grounded bulk carrier on the pristine Rennell Island.
He said he was worried about its impact both on the local community and the country's tourism prospects.
Rennell Island appears as a tiny dot in the vast South Pacific that lies at the southern tip of the Solomon Islands. The island is part of the Solomon Islands archipelago. Rennell and Bellona islands, both of which are inhabited, make up the Rennell and Bellona Province of the Solomon Islands.
Solomon Islands is a sovereign state consisting of six major islands and over 900 smaller islands.
Some weeks ago, the huge Hong Kong-flagged bulk carrier MV Solomons Trader, carrying 700 tonne of oil, ran aground on Kongobainiu reef after becoming de-attached from its mooring, reports The Guardian. The coastal villages of Matanga, Vangu, Lavangu and Kangava have been hardest hit by the oil spill.
Tuamoto praised Australia and New Zealand's swift response to calls for help to minimise the impact of the environmental disaster taking place at the Unesco World Heritage-listed marine sanctuary, a post on the Visit Solomon Islands Facebook page said. He said it is quite likely if the damage was not contained in a short time, the impact on this pristine part of the world would have been irreversible.
"We are beyond grateful at the quick action of our Australian and New Zealand friends to try and minimise what has the potential to become a major ecological disaster," Tuamoto was quoted by Travel Weekly as saying.
"But we hold grave concerns for the local community and for the damage already done to their homes and livelihoods," he said. "Add to this the economic impact this disaster potentially holds for the country – with tourism growing in importance as a key economical driver for the Solomon Islands, this situation obviously holds great concern for us."
International divers make up a large percentage of the 28,000 international visitors Solomon Islands host every year. The oil spill could act as a strong deterrent for these visitors.
Dive tourism has grown in importance as a key economic driver for the Solomon Islands.
A team from the Australian Maritime Safety Authority and New Zealand oil-spill containment specialists arrived on Rennell Island last week.
Rennell Island was inscribed on the World Heritage List in 1998 and is the largest raised coral atoll in the world.
Try book tourism in Baltimore, US
|
Israel makes efforts to save Dead Sea, which is drying up