New Alicante & Dublin flights from Newcastle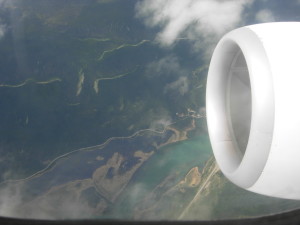 May 16 (TravelAndy): Europe-based budget airline Ryanair has announced two new routes from Newcastle in its winter 2015 schedule.
While the flight to Alicante will operate thrice a week from October 27, the flight to Dublin will fly nine times every week.
"Ryanair is pleased to announce its winter 2015 schedule at Newcastle with a new route to Alicante which will operate three times weekly on Tuesdays, Thursdays and Saturdays from October 27 as well as a route to Dublin which will operate nine times weekly," said the airline's sales and marketing manager Maria Macken.
Qatar Airways offers 2-for-1 deal
|
EasyJet adds 6 more seats to its A320s