India extends e-visa to UAE tourists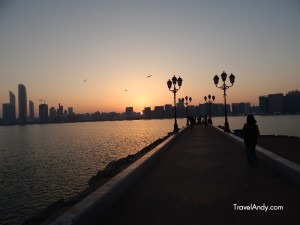 April 10 (TravelAndy): Citizens of the United Arab Emirates (UAE), who intend to visit India for tourism, can now get an e-visa.
The tourists need  to carry a printout of the e-tourist visa (e-TV), which will be e-mailed to them, during their visit to India.
A foreign traveller with an e-TV can enter India through 16 designated airports — Ahmedabad, Amritsar, Bengaluru, Chennai, Kochi, Delhi, Gaya, Goa, Hyderabad, Jaipur, Kolkata, Lucknow, Mumbai, Tiruchirapalli, Thiruvananthapuram and Varanasi.
The e-TV facility can be availed within a minimum of four days prior to travel.
The visitor has to reach India within 30 days of the date of online application.
This online visa facility is only available to tourists. The e-TV is valid for a month from the day of arrival in India.
Air India connects Bhavnagar after Jet pulls out
|
Air Arabia to connect India to Sarajevo