Air India connects Bhavnagar after Jet pulls out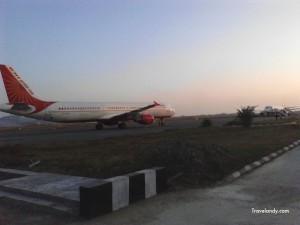 April 9 (TravelAndy): Air India will start flights to Bhavnagar from Mumbai mid-April onwards, The Times of India said.
This comes a week after Jet Airways stopped the only flights to Bhavnagar airport. The airline also stopped the only flight, also operated by it, to the Porbander airport.
The flights will operate between Mumbai and Bhavnagar, which will make Air India the only airline to operate in this route.
The airline is slated to fly four days a week — Mondays, Tuesdays, Thursdays and Saturdays.
The flight will leave Mumbai at 17.30 and reach Bhavnagar at 18.45. The return will take off from Bhavnagar at 19.15 and land at Mumbai at 20.30.
UP promotes Holipura as rural tourism hub
|
India extends e-visa to UAE tourists