Iceland mulls capping tourist numbers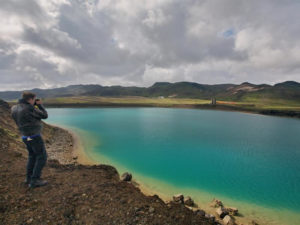 October 20 (TravelAndy): The tourism minister of Iceland has proposed limiting the number of tourists to certain sites in the island country, media reports said.
According to the Reykjavík Grapevine Magazine, minister Þórdís Kolbrún R. Gylfadóttir has furnished a report in parliament that says specific sites are reeling from the adverse affects of over-tourism and contended that these places couldn't withstand more pressure from tourism.
The minister wants a pilot project in place to see how caps can be imposed on the number of tourists allowed in specific areas. The talks of such project have been doing the round over the past five years but nothing specific has been done to this effect.
Iceland has seen a tourism boom especially because of the unprecedented popularity of the TV series Game of Thrones. A part of the show was shot in Iceland and hundreds of thousands throng visit Iceland to see the shooting locations.
Art installation attracts thousands in Western Australia
|
Delta set to double flights to Edinburgh