Goa: Taxi operators oppose govt's taxi app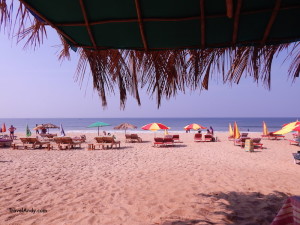 August 6 (TravelAndy): Taxi owners in Goa are opposed to the app-based taxi service launching in the coastal state on Monday, said reports.
Members of the South Goa Tourist Taxi Association told mediapersons that the government had not taken them into confidence while taking the decision. Taxis are an important means of communication in Goa, a destination popular with both national and international tourists.
The state's chief minister, Manohar Parrikar, will launch the app, named Goa Miles. Taxi owners fear this would allow "back-door entry" to app cab giants Ola and Uber.
"Is an app-based system viable in Goa? Why is there the need to commercialise the taxi business when each of us own only one or two taxis? The structure in the state of Goa is different from other metropolitan cities. Connectivity in far-off places is also an issue that hasn't been addressed," The Navhind Times quoted taxi driver Furhan Shah as saying.
Vienna through the eyes of four eagles
|
Lithuania's risqué tourism campaign