Whale shark season is here at the Ningaloo reef in Australia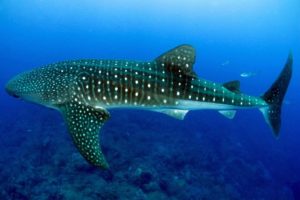 Perth (TAN): Whale sharks have started arriving this year at the Ningaloo Reef on Australia's mid-north coast.
An increasing number of tourists have been coming to the World Heritage-listed reef over the past few years to experience its corals and wildlife. The primary attraction in this season is to swim with the whale sharks. Over 32,000 people swam with the world's biggest fish in 2018, say reports.
The Ningaloo reef, which is 300km long, is the largest coral reef in the world situated close to a landmass. 
The whale shark season in Western Australia is usually March through August. Tour boats leave from Exmouth and Coral Bay. Last year whale shark sighting success rate was 97 per cent.
Apart from whale sharks, which are known as "gentle giants" that can grow as big as 40 feet, tourists on these tours can also see sea turtles, humpback whales, orcas, dugong, manta rays and reef sharks, says the official website of Tourism Western Australia.
'The Ningaloo Reef can be accessed just footsteps from the beach – something very few coral reefs offer. Enjoy the clearest turquoise water imaginable in the Ningaloo Reef Lagoon and pristine coral gardens at the do-it-yourself snorkelling sites of Exmouth's Cape Range National Park or Coral Bay where you will swim with hundreds of colourful tropical reef fish species," says the Tourism Western Australia website.
Tourist nearly swept away by giant wave near Bali
|
FairBnb offers sustainable alternative to Airbnb model