New app to revive 19th century Kolkata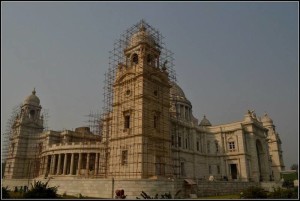 November 30 (TravelAndy): A new smartphone app called Timescape Kolkata is set to provide users an experience of the nineteenth century charm of the City of Joy.
The app is pre-installed with hundred geographical points of interest including Victoria Memorial, National Library and others from across the city.
When a user points his phone camera to an enlisted location, the app coordinates with the GPS of the phone and immediately generates a 19th century photograph of the heritage.
British Council Library, Victoria Memorial and Bourn and Shepherd studio in Kolkata have contributed most of the old pictures.
In association with University of Liverpool and British Library, Kolkata's Jadavpur University officially launched this application on November 28.
Indonesia plans direct flights to India
|
Fly Delhi-San Francisco direct from Dec 2