India & China drive air travel growth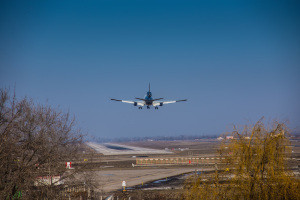 May 8 (TravelAndy): The demand for air travel around the world in March rose by 7.4 per cent as compared to the corresponding period in 2014, said International Air Transport Association (IATA), which represents the airline industry world-wide.
During this period, domestic air travel increased by 8 per cent worldwide riding on a 22 per cent growth in China, followed by 18 per cent in India.
While China's growth is attributed to the Lunar New Year celebrations, India's figures are a reflection of the way local carriers are driving the market, apart from a strengthening economy.
"March traffic continues the trend of healthy demand for travel. We may, however, see a softening of demand in the second quarter," IATA CEO Tony Tyler said.
Cheap flights for Malaysia students
|
British Airways to fly to Reykjavik, Salzburg