All posts by Andy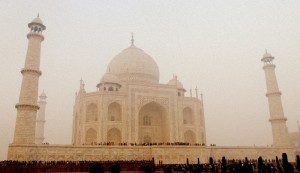 June 8 (TravelAndy): The government of India plans to build airports at several popular tourist spots in the country under a regional connectivity scheme.
According to reports, the government is looking at popular tourist destinations such as Agra, the city of Taj Mahal, Khajuraho in Madhya Pradesh, Hampi in Karnataka, Kaziranga in Assam and Colva beach in Goa. Continue reading Air connect for more Indian destinations →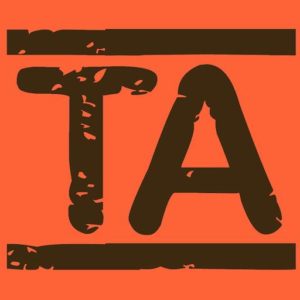 June 7 (TravelAndy): The Indian state of Jharkhand has banned the use of tobacco in all forms at its tourist attractions, accommodation facilities and eateries, said reports.
The government notification, which was issued on Tuesday, directs installation of signboards at all tourist sites within 10 days and warns of penal action if the no-tobacco rule is violated at any facility run by Jharkhand Tourism Development Corporation.
Offenders can be fined Rs 200 or jailed up to six months. Continue reading Tobacco ban at Jharkhand tourism sites, hotels →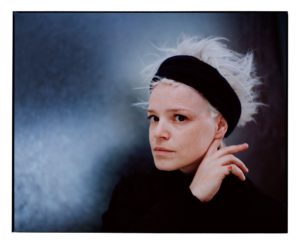 June 6 (TravelAndy): A major event on the world folk and roots music circuit, the Vancouver Folk Music Festival challenges audiences to expand their understanding and appreciation of what 'folk' can mean in a global context.
Bringing attention to exciting young artists who are pushing the boundaries and honouring the elders of the tradition, the Festival is an acknowledged leader in creating new ways of working with artists in developing forums and vehicles for experimentation, improvisation and education.
The Festival features more than 70 hours of music on eight outdoor stages — three evenings of main stage concerts and two full days of performances throughout the park. Continue reading Stage set for Vancouver Folk Music Festival 2018 →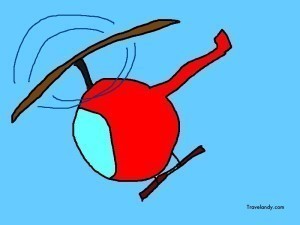 June 5 (TravelAndy):  A helicopter taxi service has cut travel time between the north Indian cities of Shimla and Chandigarg to just 20 minutes.
The government of India's Himachal Pradesh state launched the service on Monday.
The state's chief minister Jairam Thakur flagged off the Shimla-Chandigarh heli taxi service from the Jubbarhatti Airport near the hill station. Continue reading Chandigarh to Shimla in 20 minutes by helicopter taxi →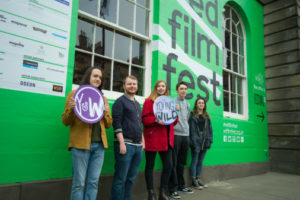 June 4 (TravelAndy): From brass band competitions, film screenings and poetry slams to music festivals, graphic novel exhibitions and carnival parades, a wealth of events, co-designed by Scotland's young people, is set to celebrate the Year of Young People 2018, capturing the spirit of summertime, as well as the interest of parents for school-holiday inspiration throughout June and July.
Kicking off the events in June is the North-East's largest food and drink showcase, Taste of Grampian which returns to the Thainstone Centre in Inverurie on 2 June. In addition to a wide range of high-quality food and drink produce from the area, masterclasses and cookery demonstrations by celebrity chefs, you will also be able to get a taste of Grampian's best young bands, singers and musicians on the brand new Year of Young People Stage. Fun for your ears and taste buds is guaranteed!
On 3 June, Custom House Quay in Greenock will be transformed by Evolve Fest 2018, a vibrant summer festival with fun for all, planned by Inverclyde's young people. Try your hands at arts, crafts and upcycling during pop-up workshops, see two unique films created by young filmmakers, dance along to brand-new music composed by young musicians working with 'Love and Money' frontman James Grant, enjoy specially choreographed performances by the Beacon Youth Dance Club and Clydeview Academy students and be inspired by a visual art exhibition created by local high school students from St Columba's High School, Gourock. Continue reading Year of Young People events to kick-start Scottish summer →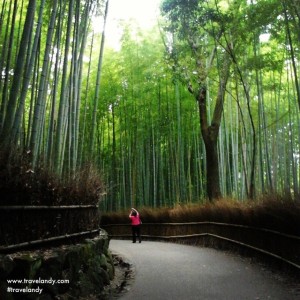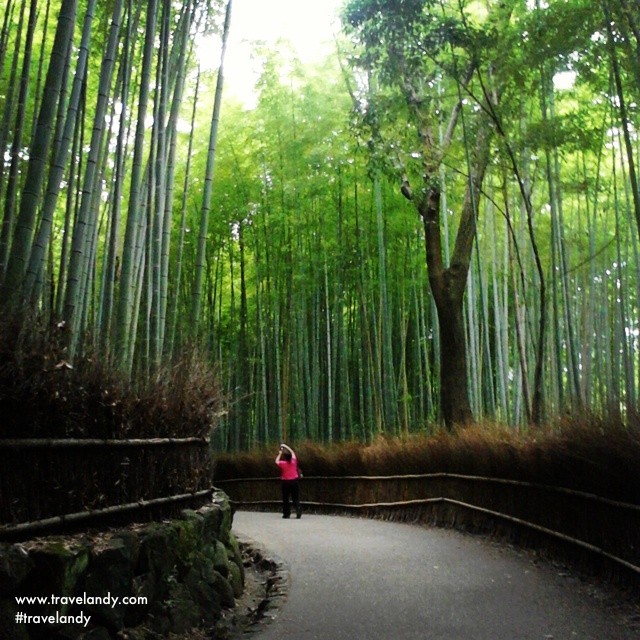 June 3 (TravelAndy): Japan has consolidated its spot at the top of the Henley Passport Index, now offering its citizens visa-free or visa-on-arrival access to a record total of 189 destinations. Following closely behind Japan are Singapore and Germany in joint 2nd place, with 188 destinations accessible without a prior visa. 3rd place is shared by six countries: one Asian (South Korea) and the rest European (Finland, France, Italy, Spain, and Sweden).
India is ranked 76th with visa-free access to 59 countries.
While Schengen Area countries have traditionally topped the index as a result of their open access to Europe, developed Asian nations have been able to secure equally high scores in recent years thanks to their strong international trade and diplomatic relations. With close to 40 visa-waiver agreements signed by governments since the start of the year, passport-holders around the world go into the summer season with greater collective access than ever before. Continue reading Japan passport strongest, India ranks 76th →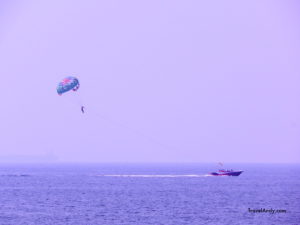 June 2 (TravelAndy): India's tourism minister K. J. Alphons recently launched the government's guidelines on adventure tourism.
These guidelines on Safety and Quality Norms for Adventure Tourism in India have been formulated along with the Adventure Tour Operators Association of India (ATOAI) in an effort to make adventure sports safer.
Releasing the guidelines, the Tourism Minister said India has immense potential for adventure tourism ranging from the Himalayas to the coastal regions. Shri. K. J. Alphons said that these guidelines are a beginning to building adventure tourism in India and extended whole support to all stakeholders for developing this niche sector so as to tap the whole potential offered. The Minister also added that for India to be a well sought after destination, the facilities and support staff should be developed to global standards. Continue reading India launches adventure tourism guidelines →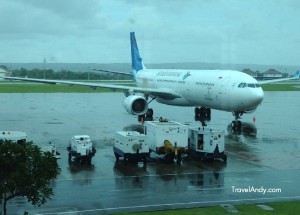 June 1 (TravelAndy): Indian citizens have long been granted 30-day visa-free travel in Indonesia. (ALSO READ: Indonesia visa for Indians- all you need to know)
India is now reciprocating the gesture.
Addressing Indian diaspora at the Jakarta Convention Centre in the Indonesian capital, Indian Prime Minister Narendra Modi said, "Not only do the names of our nations rhyme but also there is a distinct rhythm in the India-Indonesia friendship." Continue reading India offers visa free travel for Indonesian citizens →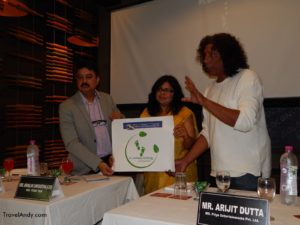 April 21 (TravelAndy): The government of Sikkim, a 7,096sqkm state nestled in the Himalayas in northeastern India, is developing backpacker-friendly homestays around an upcoming adventure eco-resort in the midst of the Temi tea garden.
In what is being touted as then first public-private partnership with a non-Sikkimese partner in this sector, West Bengal-based Priya Entertainments has signed an agreement with the Sikkim government, which owns the Temi tea estate, for the resort project.
The King of Sikkim had established the Temi Tea Estate over 376 hectares with elevation between 4,800 and 6,400 feet to provide employment to Tibetan refugees. Among India's smallest states, the land-locked Sikkim has Tibet in its north and east, Bhutan in its east, Nepal in its west and the Indian state of West Bengal in its south.  Continue reading Adventure eco-resort amid tea garden in Sikkim →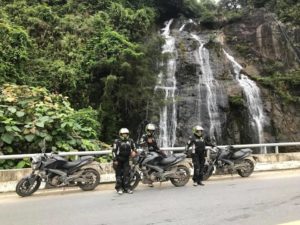 April 10 (TravelAndy): Four women from Hyderabad in India recently completed a 17,000km road trip on motorcycles that saw them travel through 15 Indian states and six foreign countries.
With the objective to promote tourism and road trips in India, Shilpa Balakrishnan, Piya Bahadur, Shanti Susan and Jai Bharathi had left Hyderabad on their Bajaj Dominar motorcycles on February 11, said reports.
Apart from India, the four travelled through Bangladesh, Myanmar, Cambodia, Laos, Thailand and Vietnam as part of the trip, which was named Road to Mekong. Continue reading Four women bike 17000km through SE Asia →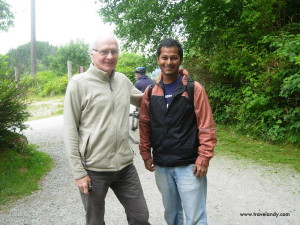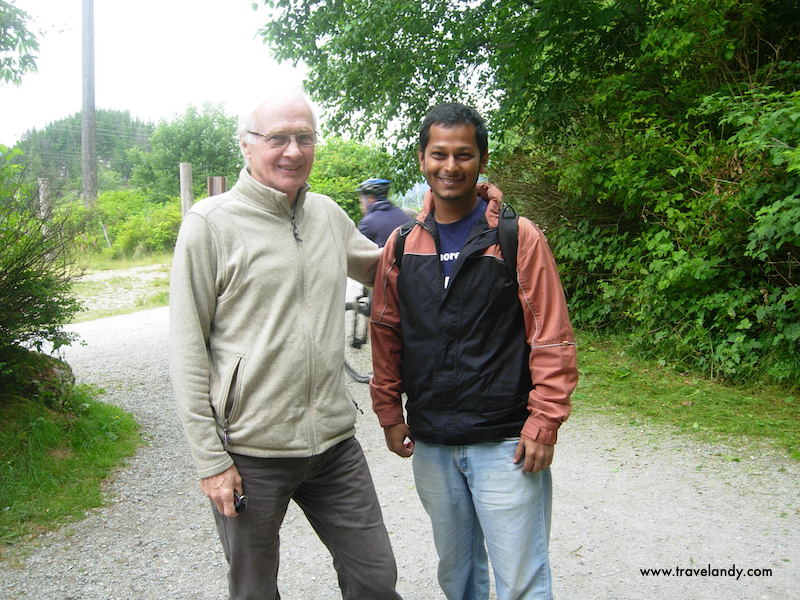 Have you come across this news where a Reddit user realised she had forgotten her passport at a Kyoto hotel when she was in Tokyo and had to take a flight out of the city only a few hours later?
The woman posted on Reddit and asked if anyone could help her. A random stranger did.
The man, who was in Osaka, took a train to Kyoto, collected the passport, and got on the next Shinkanshen (bullet train) to Tokyo. Continue reading There are a lot of good people around →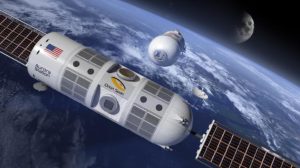 April 9 (TravelAndy): The world's first luxury space hotel will launch late in 2021 and start welcoming guests the following year.
For a cool USD9.5 million, you can book your space adventure on the Aurora Station from where you can see 16 sunrises (and sunsets) in a single day for the hotel will orbit the earth every 90 minutes.
Reports said the hotel will be able to accommodate six people at a time, including two crew members. The USD9.5 million is the all-inclusive price for a 12-day trip, said reports.  Continue reading Luxury hotel to open in space →