All posts by Andy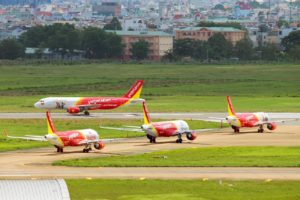 November 8 (TravelAndy): Vietjet is offering 500,000 promotional tickets priced from USD0 (excluding taxes and fees) in celebration of the upcoming year-end holidays.
Available from 8-10 and 14-16 November 2017 during the golden hours of 1 – 3pm (Malaysian time), travelers will be able to purchase tickets to a whole host of destinations on Vietjet's network at affordable prices.
These include all international routes to Kuala Lumpur (Malaysia); Seoul, Busan (South Korea); Hong Kong; Kaoshiung, Taipei, Taichung, Tainan (Taiwan); Singapore; Bangkok, Phuket, Chiang Mai (Thailand); Yangon (Myanmar); Siem Reap, Phnom Penh (Cambodia). Continue reading VietJet promotion with tickets from USD0 →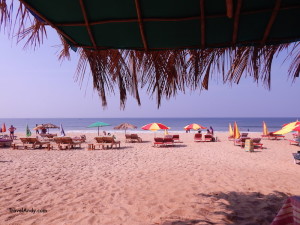 If you live in India and are thinking of a quick getaway within the country, chances are Goa would be among the top five options you're considering.
And why not? Goa has all the ingredients to make a holiday both fun and relaxing.
Be it boisterous parties, world-class music festivals, adventurous water sports, bicycle rides through the countryside or delicious food, this small state on India's west coast packs a punch. It's not for nothing people from all parts of the world come to Goa. Continue reading Go to North Goa this winter →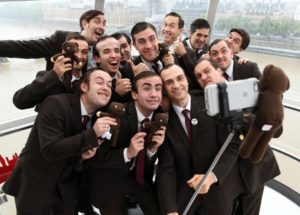 London (Notintown.net): The Beans were out on the streets to celebrate the launch of a brand new mobile game called Play London with Mr Bean, which helps visitors discover the city's tourist highlights and forms part of a new drive to attract more UK and international visitors to the capital.
A hill of Mr Beans, made famous by comedian Rowan Atkinson and dressed in trademark tweed jacket while each clutching the iconic 'Teddy' bear, travelled on the Underground, went for a ride on the Coca Cola London Eye and took selfies with passers-by in Trafalgar Square. Continue reading Play London with Mr Bean →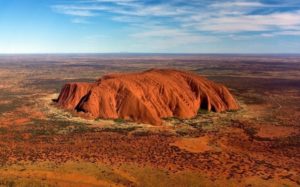 November 4 (Notintown.net): When you think of travelling to Australia, a few key spots to visit spring to mind: Bondi Beach, the Great Barrier Reef, and of course Uluru – which commonly was known for many years as Ayers Rock.
Tourists come in droves to visit the grand scale of Uluru, the sandstone rock  which is famous for its red glow. But according to reports, from October 2019 nobody will be allowed to climb the 348-metre-high natural structure.
The landmark decision came after the board of the Uluru-Kata Tjuta National Park, where the rock is situated, voted unanimously against allowing tourists to scale it. The decision was made for a reason; Uluru is a sacred site for Aboriginal Australians, and to allow visitors to climb it has long been deemed disrespectful to the indigenous population. Continue reading Australia bans climbing Uluru from Oct 2019 →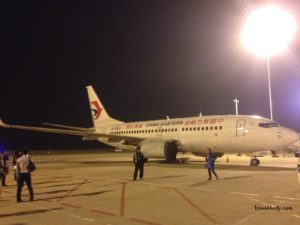 November 1 (TravelAndy): China Eastern Airlines is the latest airline to partner with Jet Airways' frequent flyer partnership programme.
"Effective 01 November 2017, get rewarded with JPMiles as you explore a host of destinations on China Eastern's network," said an email to JetPrivilege members. Jet Privilege is the award-winning frequent flyer programme of Jet Airways.
"You will continue to earn JPMiles on Jet Airways codeshare flights operated by China Eastern from Delhi and Kolkata to Shanghai and Kunming in Mainland China. Continue reading China Eastern now Jet Airways partner →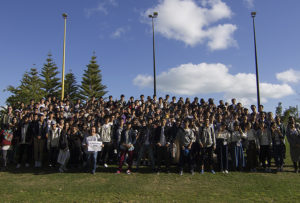 October 30 (TravelAndy): Over 300 students in year 11 at Fukuoka Kaho High School in Japan have visited Perth over the last few weeks.
This is the first time the school has sent students to Australia.
They visited local attractions, schools and universities.
This is a newly developed program aimed at encouraging foreign students to tertiary study in Perth. Continue reading Japanese students visit Perth →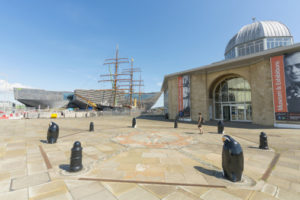 October 28 (TravelAndy): Dundee has been named as one of 10 "hot destinations" in 2018 for "adventurous sophisticates, curious foodies and deep-pocketed beach bums", by The Wall Street Journal.
Referred to as "Scotland's coolest city", Dundee has been ranked alongside Shanghai, Madagascar and the Faroe Islands as one of the places to travel to next year.
In naming the City of Discovery on its hot list, The Wall Street Journal highlights the opening of the new V&A Museum of Design, Dundee as part of its attraction. Continue reading Dundee in 'hot destinations' list →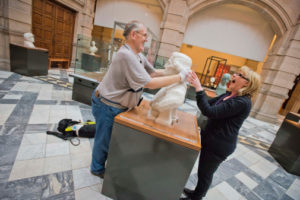 October 21 (TravelAndy): With more than half of people with access requirements avoiding going to new places if they can't find information about accessibility, VisitEngland and VisitScotland have formed a unique partnership to help businesses tap into the accessible tourism market.
The national tourism organisations have launched a new, free to use website for the easy production and publication of Accessibility Guides. An Accessibility Guide is produced by tourism operators to provide potential visitors with important accessibility information about their venue and service.
The website provides tourism venues with an opportunity to increase business by providing information to potential visitors with access requirements in a user-friendly format. As well as being easier for businesses to complete, the new guide format standardises how information is presented making it easier for disabled customers, their friends and family to compare venues. Continue reading England & Scotland focus on accessible tourism →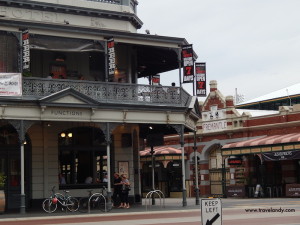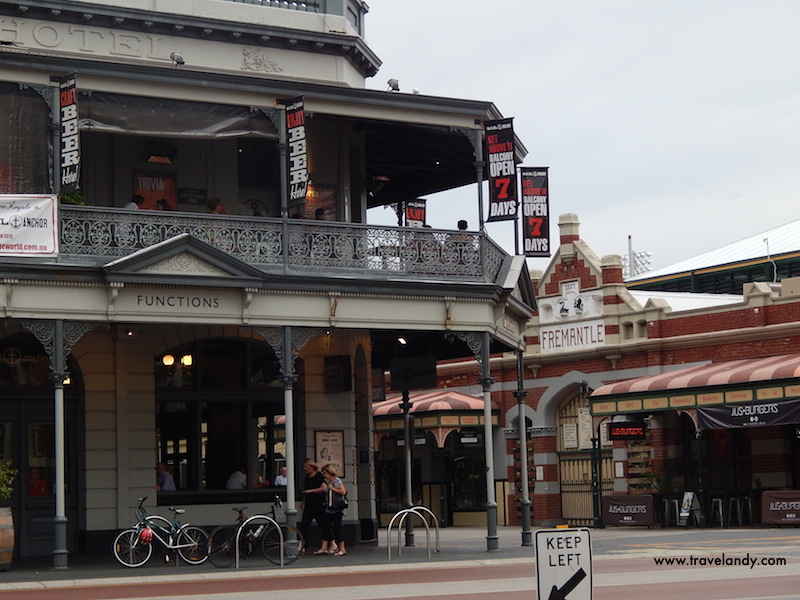 October 14 (TravelAndy): Fremantle is WA's favourite inner-city entertainment precinct, according to research commissioned by Tourism WA.
The Perth Entertainment Precincts report rates Perth CBD, Fremantle, Elizabeth Quay, Northbridge, Scarborough, Beaufort Street, Subiaco, Victoria Park and Leederville according to safety, vibrancy, range of venues and activities, and accessibility by public transport.The report also looks at why people visited these precincts, the types of venues they frequented, how often they travelled to these areas and who accompanied them.
Perth CBD was the most visited precinct while Subiaco was considered the safest. Northbridge was viewed as the most vibrant area and most people said they visited at night rather than during the day.  Continue reading Fremantle WA's favourite entertainment venue →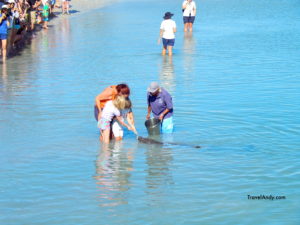 October 14 (TravelAndy): Monkey Mia in Western Australia will benefit from $40,000 in Federal Government funding to help develop world-class visitor facilities, experiences and tourism infrastructure.
The funding is a partnership between the Federal and State governments as part of the Tourism Demand Driver Infrastructure (TDDI) program.
The program provides $43 million over four years to States and Territories for key infrastructure projects that will drive tourism growth. Western Australia received $5.063 million in funding over four years, managed by the State Government through Tourism Western Australia. Continue reading Tourism boost funds for Monkey Mia →

October 4 (TravelAndy): Peru has released permits to trek Peru's Inca Trail to Machu Picchu in 2018. This is four months earlier than usual, said reports.
The authorities will release 500 passes per day, of which 200 will be for tourists and the other 300 reserved for cooks, porters and guides.
"Machu Picchu is one of Peru's most important tourist sites, attracting millions of visitors every year. The growing popularity of the archaeological site has resulted in Peru's official tourism body implementing a number of measures such as the early release of Inca Trail permits in order to improve visitor experience of this national treasure." said Collin Stewart, chairman, Latin American Tourism Authority. Continue reading Peru releases permits for 2018 Inca Trail trek →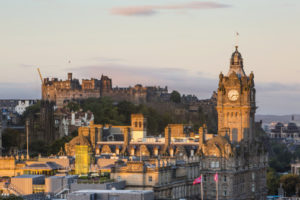 September 25 (TravelAndy): A hundred and twenty-five years ago the first collection of Sherlock Holmes stories was published, and the rest is history.
Saturday, 14 October marks the 125th anniversary of the publication of the first collection of Sherlock Holmes stories, The Adventures of Sherlock Holmes. Scotland, as the birthplace of author Sir Arthur Conan Doyle, is the ideal location for following in the famous detective's footsteps, with dedicated tours as well as the chance to explore Scotland's wider literary heritage.
In 2004 Scotland's capital city Edinburgh was designated the first UNESCO City of Literature. Sir Arthur Conan Doyle was born in Edinburgh in 1859, the beauty of the city provided the perfect inspiration for his writing. Scotland is also the birthplace of other literary giants such as Irvine Welsh, Robert Burns and Ian Rankin. Continue reading The Scotland of Sherlock Holmes →