All posts by Andy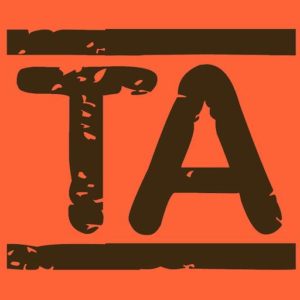 November 20 (TravelAndy): Giant waves as high as six metres crashed into seaside apartment buildings in the popular tourist destination Canary Islands forcing authorities to evacuate several residents over the weekend.
Videos circulated on the Internet show the Atlantic waves smashing against the buildings and ripping off railings.
As many as 65 apartment buildings were evacuated by the authorities at Tenerife as a precautionary measure, local media reported. Continue reading 6-metre waves crash into buildings in Canary Islands →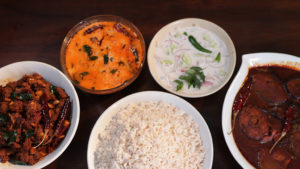 November 18 (TravelAndy): The Christian Cuisine of Kerala traces a history that dates back to centuries. Even though they have an innate cooking style, the taste, flavours and the serving method differs from region to region.
The native cuisines usually pop up during festivities and celebrations.
The recipes of the dishes are quite unique compared to the indigenous Kerala recipes. Besides its specialty in taste, the serving method too makes it unique. Rooted in Kerala tradition, like the traditional feast of Kerala (Sadya), Theen Mura too is served on a plantain leaf. In many regions, cake and wine are served first. Serving of table salt on the leaf is your initiation into this world of taste. Continue reading Christian delicacies of Kerala that pop up during fests →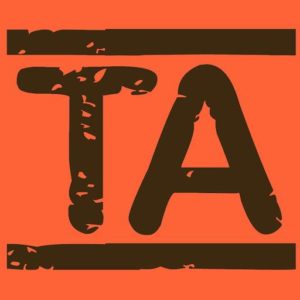 November 17 (TravelAndy): The recently-renovated Tomb of Gül Baba in Budapest is attracting a large number of visitors since its opening a little more than a month ago.
Thousands of tourists have visited the tomb of the Turkish dervish, who died in 1541 in Buda, the western side of the Danube River in Budapest, Hürriyet Daily News reported. His octagonal tomb was built between 1543 and 1548 in Rozsadomb (Rose Hill) on the Buda side of Budapest.
Gül Baba, Father of Roses, came to Hungary during the Turkish invasion, led by Suleiman I in the 16th century. Later, he was honoured as a holy man. Continue reading Gül Baba tomb in Budapest attracts thousands →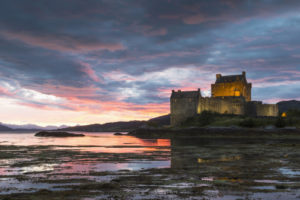 November 15 (TravelAndy): Scotland's tourism department is promoting the country as the place to be in 2019 with a host of new openings, festivals, events and anniversaries.
From Edinburgh'sHogmanay to the Glasgow Film Festival, Scotland is no stranger to staging huge international events. 2019 is set to be the year that the country strengthens its reputation as a top event destination as it welcomes the Solheim Cup for the first time, as well as an exciting new TEDSummit.
Read on to discover what's happening in 2019, the latest food and drink news, impressive hotel openings and exciting new exhibitions to check out during the year ahead. Continue reading Scotland promotes itself as the place to be in 2019 →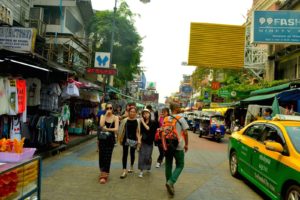 You come across all these articles on social media on how to spend less while travelling to various destinations.
I know I have. In fact, I've written several of them myself! But perhaps the biggest factor and most non-complicated way to get your costs down significantly is largely ignored.
What am I talking about? Read on. Continue reading This simple hack will bring your travel costs down →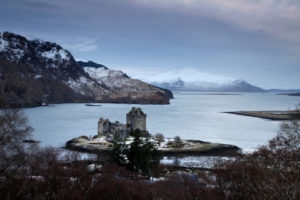 November 11 (TravelAndy): From roof-raising celebrations to cosy Còsagach experiences, winter offers the chance to experience a completely new, yet equally exciting, side of Scotland.
As the landscapes change and the weather cools, the atmosphere is heating up as the country prepares to celebrate some of the biggest dates on the Scottish calendar including St Andrews Day, Hogmanay and Burns Night.
Winter is also the perfect time to embark on a new outdoor adventure to enjoy Scotland's beauty during a different season. Following are the highlights: Continue reading Fun things to do in Scotland this winter →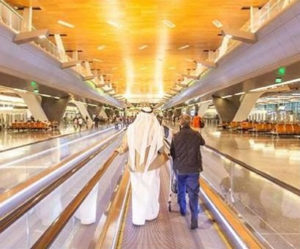 November 10 (TravelAndy): A new report from the World Tourism Organization (UNWTO) and the European Travel Commission (ETC) shows that outbound tourism from the Gulf Cooperation Council (GCC) – comprising six countries of the Arabian peninsula – has grown strongly in recent years, with international tourism expenditure surpassing USD 60 billion in 2017.
'The Gulf Cooperation Council (GCC) Outbound Travel Market', a new report prepared by UNWTO and ETC with the support of Value Retail, examines the fast-growing outbound market of the GCC countries – Bahrain, Kuwait, Oman, Qatar, Saudi Arabia, and the United Arab Emirates – with an additional focus on the image of Europe as a tourism destination. It finds that per-capita international tourism spending from the GCC was 6.5 times higher than the global average in 2017, with expenditure estimated to be more than USD 60 billion in 2017, up from USD 40 billion in 2010.
"GCC countries constitute a fast-growing market with the potential to make a significant contribution to European tourism, diversifying demand and promoting new tourism segments", said UNWTO Secretary-General Zurab Pololikashvili upon launching the report.
"The GCC nations remain a growing source market for European destinations, which should themselves capitalize on the potential of a younger, value-driven, well-informed and technology-savvy GCC traveller", added ETC President Peter de Wilde. Continue reading Outbound tourism spending from Gulf is 6 times global average →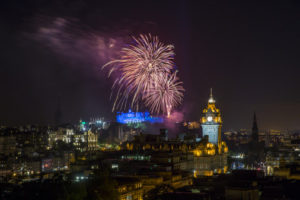 November 7 (TravelAndy): 'Remember, remember the fifth of November/Gunpowder, treason and plot.'
To this day the plot by Guy Fawkes has never been forgotten, even if yearly the last three lines of the rhyme are. Bonfires and spectacular firework displays still take place across Britain as many see no reason, why gunpowder treason, should ever be forgot.
The sixth of November, however, is not the end for bonfire building in Scotland, it's only the beginning. Scotland continues to burn brightly, warming up the winter nights, with many fire festivals taking place from November up until January.
Continue reading The season of Scotland's fire festivals is here →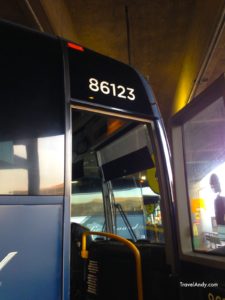 You cannot travel through the US unless you have your own car.
How many times have you heard that? I have heard it on plenty of occasions and it is not entirely false.
The public transport system is the US is pretty bad. You do have the underground and buses in cities but when you need to travel between cities, it's convenient if you have a car. There are trains and planes, but they are quite expensive. If you are on a budget, you would rather not use those.
That leaves us with inter-state buses. Continue reading Buses offer efficient & economical travel options within US →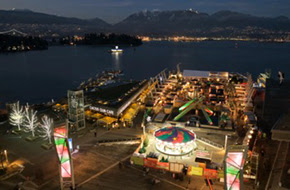 November 5 (TravelAndy): The Vancouver Christmas Market returns to Jack Poole Plaza, November 21– December 24, 2018, with extended hours from 11:30am to 9:30pm.
The city's signature yuletide celebration amplifies and expands its festive offerings with more than 80 huts stuffed with sweets, treats, and treasures.
Wander the market's winding alleys and discover authentic German delicacies: sizzling sausages, two warming Glühwein (mulled wine) locations, old world confections, handcrafted gifts, and so much more! You can share food and drink in the Alpine Lounge, or chill out in the Winterdeck, featuring stunning views of the North Shore. Continue reading Vancouver Christmas market begins November 21 →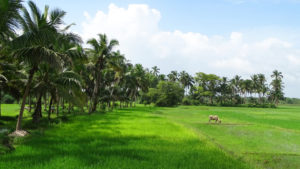 November 4 (TravelAndy): Kerala Tourism is promoting Vellur, a sleepy hamlet tucked deep away in the peaceful countryside of Kannur.
Visitors can experience panoramic vistas of green carpeted paddy fields and the centuries-old art and craft.
"A stroll through the flourishing fields lending your ears to the murmuring rice plants and bathing in the frigid waters of silver streams on a misty morning caters to the tastes of any ardent nature lover," says the Kerala Tourism website. "Besides its natural charm, the village is renowned for its rich heritage and culture and Shaaliya Porattu, the folk art form, showcases this at its best."  Continue reading Indulge in slow travel through Vellur in Kerala →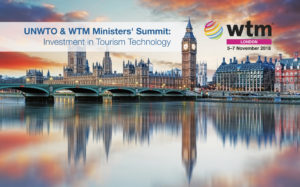 November 3 (TravelAndy)
: The 2018 edition of World Travel Market (WTM) will see the World Tourism Organization (UNWTO) continue its operational focus on investing in innovation and digital advances for a tourism sector that can deliver opportunities for all. UNWTO will co-host a Ministerial Summit and launch a white paper on the relationship between music and tourism at the UK tourism trade fair on 6-7 November 2018.
Following the official celebration of World Tourism Day 2018 (27 September) in Budapest, Hungary under the theme of 'Tourism and the Digital Transformation', and the 'Tourism Tech Adventure: Big Data Solutions' forum held in Manama, Bahrain on 1 November, UNWTO will host this year's UNWTO/WTM Minister's Summit on 6 November on the topic 'Investment in Tourism Technology'.
The Summit will continue the conversation on innovation and digital transformation, a UNWTO priority designed to give tourism its deserved prominence on the digital agenda. It will debut a disruptive new format, involving private sector leaders for the first time. A panel of investors will discuss investment in tourism technology, followed by the ministerial segment that this year will link both public and private sectors to set the agenda for ensuring the sector's digital transformation enhances its inclusion, sustainability and competitiveness. Continue reading UNWTO calls for tech and investment in tourism →