All posts by Andy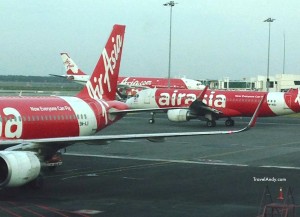 August 18 (TravelAndy): AirAsia is offering Kolkata to Bali one-way flights from INR5,999.
The budget airline claims to have the fastest connection on this route even though the flight includes a change at Kuala Lumpur.
The flight AK62 departs from Netaji Subhas Chandra Bose International airport in Kolkata at 00:45 and reaches the KLIA2 airport in the Malaysian capital at 07:10. From there, the flight D7 798 leaves at 10.20 and reaches Ngurah Rai International Airport at Denpasar in Bali at 13:10. Continue reading AirAsia offers Kolkata-Bali tickets from INR5,999  →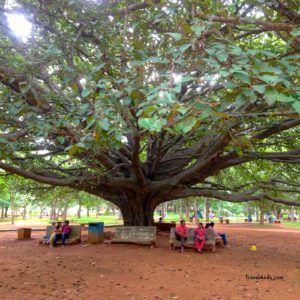 Today (August 15, 2017) is India's 70th Independence Day — a national holiday — and I am now in Bangalore, the IT city in South India's Karnataka state.
I had been meaning to visit this city for a long time. Bangalore, per se, doesn't have destinations which tourists come from far and wide to visit. What it has is a large number of beautiful places around it and this is what attracts visitors.
My agenda, however, has been a little different. I am in the city just to meet up with people.
I have several friends in Bangalore, many of whom have been asking me to visit for a long time and for some reason or another, it hadn't just worked out till now. Earlier this month, I realised I could squeeze out a five-day leave, booked my tickets (with credit card points of course!) and here I was. Continue reading What makes a place memorable is its people →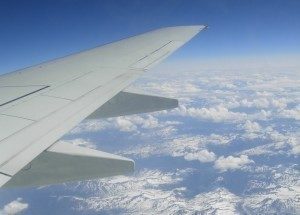 August 14 (Notintown.net): Saudi Arabia, which ranks high in terms of curtailing women rights, has laid out new rules (dress codes) for travellers planning to use the country's airline services.
According to the new dress code, women passengers are forbidden to show skin and for the males, no shorts.
Women have also been strictly told to not wear anything too short or tight, failure of which may lead to 'refusal of transporting passengers'. Continue reading Saudi airline dress code for passengers →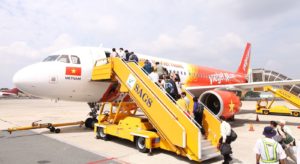 August 9 (TravelAndy): Vietnam-based Vietjet has launched a five-day promotion offering 200,000 super-promotional tickets priced from USD0, excluding fees and taxes.
This campaign is on and will continue till August 13.
The promotion is applicable on all of Vietjet's international routes from Ho Chi Minh City, Hanoi, Da Nang and Hai Phong (Vietnam) to Seoul, Busan (South Korea); Hong Kong; Kaohsiung, Taipei, Tainan, Taichung (Taiwan); Singapore; Bangkok (Thailand); Kuala Lumpur (Malaysia); Yangon (Myanmar); Siem Reap (Cambodia) for travels within September 1, 2017 to May 31, 2018. Continue reading Vietjet offers tickets from USD0 →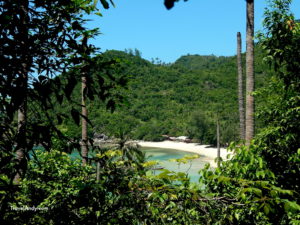 Most people who go to Koh Phangan — an island in the Gulf of Thailand — for the (in)famous Full Moon Party.
I have no shame in admitting that the two times I have been there, I went for the party [Also read: Dos and don'ts at the Full Moon Party] — the first time solo, and the second time with an old friend.
But while at Koh Phangan, I have tried exploring the island beyond the Full Moon Party.
I had heard about Bottle beach on my first time on the island. Sandra, a friend I made there, had been to the beach which could only be accessed by water and had a lot of good things to say about it. Continue reading Koh Phangan beyond Full Moon Party: Bottle beach →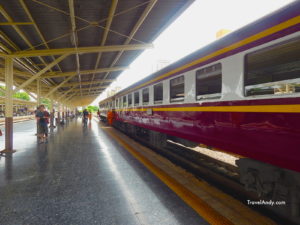 In 2011 — the last time I had made the journey from Bangkok to Surat Thani — I had travelled by bus. The bus wasn't  uncomfortable, but this time — in 2017 — my friend and I chose to travel by train.
We made our reservations beforehand and got into our Second class AC (air-conditioned) coach on a wet June evening.
The problem with reserving seats on Thai trains is that their system is a little complicated and you can't just go on their site and book a ticket. You need to email them beforehand and then on the day of your journey, collect the physical ticket from the station for a fee. And apparently, there have been instances when the railways have been really late in replying to emails. Continue reading My best overnight train ride was in Thailand →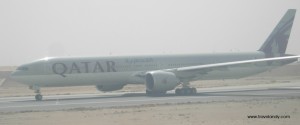 July 7 (TravelAndy):Qatar Airways is launching two new destinations by the end of August 2017, which are: Sohar, Sultanate of Oman and Prague, Czech Republic.
The airline has confirmed the start of its new service between Doha and Sohar with three-weekly flights beginning August 8, 2017, while the service between Doha and Prague will operate on a daily basis from August 21, 2017.
"We are accelerating our global expansion plans by expediting the launch of these two new destinations. Qatar Airways is committed to connecting more people to more places," said Akbar Al Baker, group chief executive, Qatar Airways. Continue reading Qatar Airways to fly to Prague & Sohar →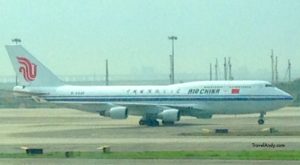 It's not that I had never been to China. But, then you don't really consider transit through somewhere as actually "going" there!
I have changed planes (and once, an airport) in China during two separate trips. But this time, I was actually intending to get into the country.
My quest for a Chinese tourist visa began at this website. Continue reading How to secure a China tourist visa →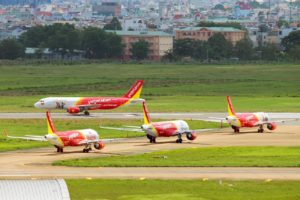 June 5 (TravelAndy): In a bid to meet the rising travel demand, Vietjet is increasing its operation frequency on the Hanoi – Incheon route to 14 return flights a week. The increase will come into effect starting August 2, 2017.
Beginning July 21, 2017, the Hanoi – Taipei route will also enjoy a frequency of 11 round trips per week with flights available on Mondays, Wednesdays, Fridays and Sundays.
In line with the announcement, Vietjet is offering 800,000 promotional tickets priced from USD0 in a three-day promotion which runs from June 6-8, 2017, under its ongoing promotional campaign "Free summer, Fly for free". Continue reading Vietjet to fly 14 Hanoi-Incheon return flights a week →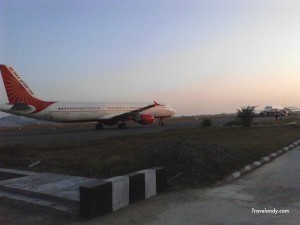 June 3 (TravelAndy): India's flagship carrier Air India will start nonstop flights between New Delhi and Denmark's Copenhagen from September 16.
The flight will operate thrice a week on this route, said the airline on its official Facebook page. The flying time will be around eight hours.
"We aim to serve 37,500 passengers each way for the entire year. If we touch that figure then we will make it a daily service," Air India chairman and managing director Ashwani Lohani said. Continue reading Air India to fly Delhi-Copenhagen direct from Sep 16 →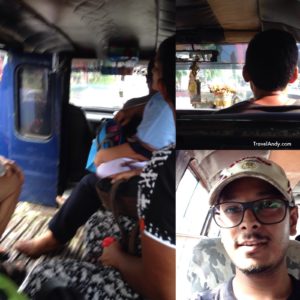 Travelling solo and on a budget, I found that the best way to reach the village of Pemuteran in west Bali from Ubud was to take a shuttle bus to Lovina in the north and take a local bus from there to Pemuteran. (If you are 3-4 people, taking a taxi makes the most sense.)
Easy enough I thought, as I sat on the 11.30 bus from Ubud. There were some earlier buses but I was sticking to this one company because I had traveled with them before and they gave discounts to returning customers. As a budget traveler, I'm always happy to save a little cash here and there.
The journey took three-and-a-half hours through hills and active volcanoes in the heart of Bali. It was the rainy season and the all the green around was hauntingly beautiful. Continue reading How I evaded touts and saved IDR100,000 in Bali →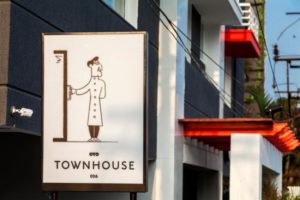 May 31 (Notintown.net): OYO, an Indian hospitality company, on Monday introduced its mid-market offering, OYO Townhouse, in Bengaluru.
With the first Townhouse in Karnataka, OYO will break new ground as a category innovator.
After its maiden Townhouse in the Garden City at Indira Nagar, OYO plans to expand Townhouse hotels at other popular locations in the city, including Koramangala, MG Road, Trinity Circle and Marathahalli.
Priced at INR 2500 and upwards, Townhouse provides a unique hospitality experience in the heart of popular neighbourhoods. Continue reading Oyo Townhouse debuts in Bengaluru →