Alliance Air to fly Hyderabad-Jabalpur-Bhopal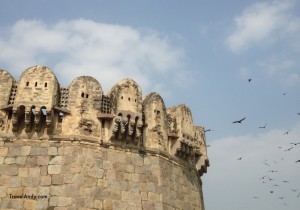 May 17 (TravelAndy): Alliance Air, a wholly owned subsidiary of India's flagship carrier Air India, will fly from Hyderabad to Jabalpur and Bhopal from May 24, said reports.
Four flights a week will operate on this route on Tuesdays, Thursdays, Saturdays and Sundays.
The Hyderabad-Jabalpur flight will depart from Hyderabad at 12.50 and reach Jabalpur at 14.50.
The same glight will take off from Jabalpur at 15.20  and reach Bhopal at 16.25.
On the return trip, the flight will depart from Bhopal at 8.45 and reach Jabalpur  at 09.50. It will then take off from Jabalpur at 10.20 and reach Hyderabad at 12.20.
Goa's Aguada Jail to become tourist spot
|
AirAsia India offers discounted tickets