Air Asia starts flights from Delhi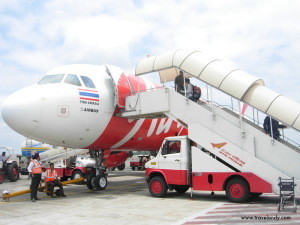 May 21 (TravelAndy): Low cost airline Air Asia began operations from New Delhi on Thursday.
New Delhi will be the airline's base in the North Indian market. The carrier will now fly from New Delhi to Bengaluru, Guwahati and Goa.
"We are very excited to step into Delhi. We hope to enable more people to experience air travel in India," a report quoted AirAsia India chief executive Mittu Chandilya as saying.
The airline, which is set to start operations on the Bengaluru to Visakhapatnam route from next month, is offering an inaugural offer on the route at the rate of INR1 per kilometre.
Booking for this introductory offer is open from till May 24, for a travel period between June 18, 2015 to May 31, 2016. It will reportedly cost passengers INR1,400, all inclusive.
Air Asia's new Johor Bahru-Bangkok flight
|
Scoot to Osaka from Singapore