Volcanic eruption hits tourists in Bali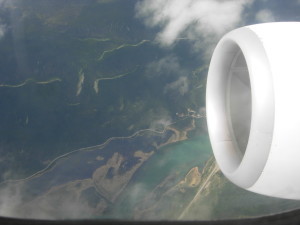 November 6 (TravelAndy): Thousands of tourists are stranded in Bali following a volcanic eruption.
Bali's Denpasar airport had been closed on Tuesday after a volcano in the nearby Lombok island began erupting. Though the airport authorities reopened the airport yesterday, airlines said it was still not safe to fly, said latest reports.
Two airports on Lombok and Java have also been closed.
Virgin Australia and Jetstar have said they were monitoring the situation and would give an update on tomorrow's flights this afternoon, the BBC said.
More than 700 hundred flights in and out of Bali have been cancelled.
Bali is among the most popular beach destinations in Indonesia.
In July, a similar situation took place when Mt Raung on Java began belching ash forcing four airports in and around Bali to suspend operations.
Kuala Lumpur introduces tourist pass
|
Spring Airlines plans budget stays in Japan