Vistara starts Delhi-Lucknow flight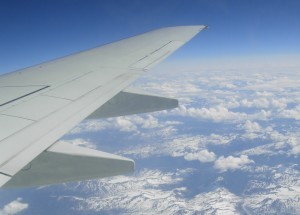 May 18 (TravelAndy): Indian airline Vistara started operations on the Delhi-Lucknow route on Monday.
While the daily flight takes off from Delhi at 12noon, it departs from Lucknow at 1.55pm.
The airline plans to increase the frequency to two flights a day on this route from June 16.
Vistara is also set to start operations on the Bengaluru-Mumbai route from June 16.
"We are gradually expanding our pan India footprint, and the addition of Lucknow and Bengaluru to our network seemed the most logical way to grow," said the airline's CEO Phee Teik Yeoh.
Vistara, a joint venture of Tata Sons Limited and Singapore Airlines Limited, began commercial operations in India on January 9.
Air Asia offers 50% discount on base fare
|
SpiceJet offers fares from INR1,010