Tulip attraction for Kashmir visitors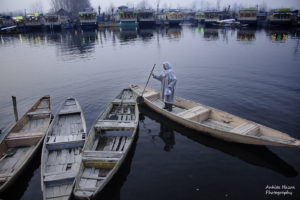 March 4 (TravelAndy): The Tulip Garden in Srinagar has added 50 varieties of flowers and north India's Jammu and Kashmir state government expects a boost in tourist inflow because of that, said The Kashmir Monitor.
The garden, which has 1.25 million tulips, is set to open by the end of March.
"We have received calls from Bombay, Bangalore and Karnataka. People from outside states are confirming about the opening of Tulip garden. They want to visit the garden," the state's floriculture director said, the report added.
Entry tickets to the garden is Rs 20 for children and Rs 50 for adults plus 18 per cent government tax.
Sydney Harbour Bridge hosts first same-sex marriage in Australia
|
India's first helicopter taxi launches in Bangalore