TruJet starts Bengaluru-Hyderabad flight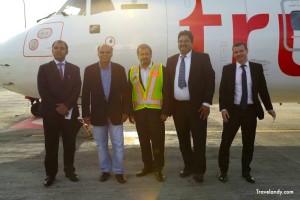 September 11 (TravelAndy): TruJet, a low-cost airline based in Hyderabad, India, started its inaugural flight between Bengaluru and Hyderabad on Thursday.
"Our vision is to connect Tier I cities with Tier II and Tier III ones as we see great potential in that segment," said Vankayalapati Umesh, MD of Turbo Megha Airways Pvt. Ltd, which promotes the airline.
TruJet also has plans to connect Bengaluru with Mangaluru, Ballari, and Hubballi.
TruJet started operations on July 12 this year with flights from Hyderabad to Tirupati and Rajahmundry.
Recently, they had also started bus services to airports for TruJet flyers residing in small towns in and around Chennai, Salem and Coimbatore.
The airline currently has two 72-seater ATR72-500 aircraft. It plans to induct three more aircraft by January, 2016.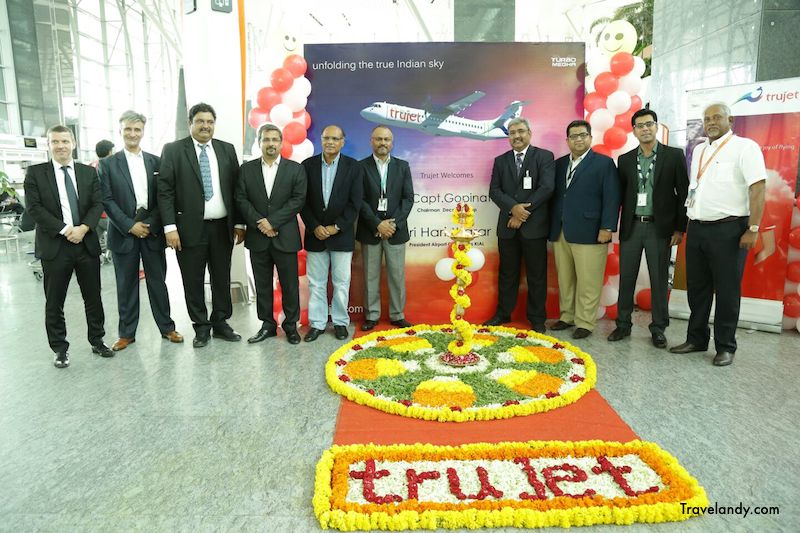 Delhi metro walk to boost tourism
|
Google WiFi for rail stations in India