Thailand doubles visa-on-arrival fees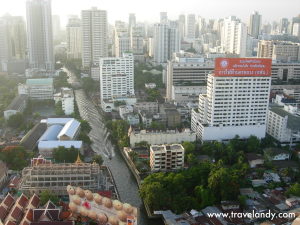 August 22 (TravelAndy): Thailand, one of the most popular tourist destinations of the world, has decided to increase its visa-on-arrival price, with effect from September 27, said the country's ministry of foreign affairs.
The visa fees have been doubled for 18 countries including India.
The Thai visa-on-arrival fees will become THB2000 (INR4000) from Baht 1000 (INR2000), for a visiting period of 15 days, with effect from Spetember 27.
Citizens of the countries that wil have to pay the new visa fees are Bulgaria, Bhutan, China, Cyprus, Ethiopia, India, Kazakhstan, Latvia, Lithuania, Maldives, Malta, Mauritius, Romania, San Marino, Saudi Arabia, Ukraine, Uzbekistan and Taiwan.
Fort Kochi to become disabled-friendly
|
Helicopter tourism plan for Kodaikanal