Take part in this survey. It could make your Vietnam visa process simpler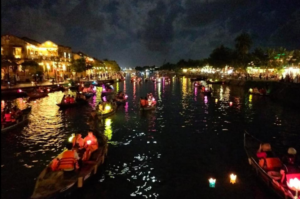 Hanoi (TAN): Vietnam's Tourism Advisory Board is inviting recent travellers to Vietnam to share online feedback about their visa experience as part of an ongoing effort to improve visa policies for tourists.
The tourism advisory board is a consortium of Vietnam's leading travel industry stakeholders.
The board intends to gather a significant number of responses which it will then submit to the government as along with a report. The board has in the past successfully lobbied for policy changes, including expansion of Vietnam's visa exemption programme.
The online survey, through a Google doc, takes less than 10 minutes and is open to individuals who have visited the country in the past three years and also those who are interested to visit. Travel agents can also take respond to the survey.
Claiming the survey was an opportunity for travellers to provide first-hand perspective on Vietnam's existing visa program, as well as a chance for tourism authorities to understand barriers surrounding visa policy, the board is looking to get as many respondents as possible.
"We want to hear about your experience if you have visited Vietnam in the past three years, are considering visiting Vietnam soon, or if you have helped clients navigate the visa process. TAB (Tourism Advisory Board) wants to help make Vietnam's visa process easier so the country can become a more competitive and attractive destination," the survey introduction reads.
The survey is open till March 1, 2019.
GoAir waives cancellation fees for India flights this February
|
US: Big Little Lies town wakes up to overtourism