Tag: Starbucks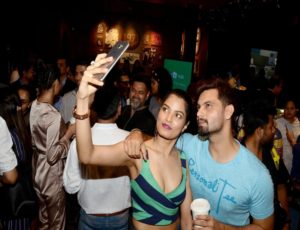 March 22 (Notintown.net): American coffee house chain Starbucks has finally opened its stores in Kolkata in a star-studded gathering yesterday.
Starbucks, which has kept its feet in Kolkata for the first time, opened three stores on the same day.
Kolkata has joined the list of Indian cities where 113 stores of Starbucks operates through a network of 1,700 partners. Continue reading Starbucks debuts in Kolkata, opens three stores →
I do not like to think about my budget too much when I'm trying exotic dishes in a new country.

That was the whole point of saving, right? You saved all this time back home so that you could have an awesome experience. But if I'm staying at one place for more than a few days or I am on the go and looking just to satiate my hunger, I prefer budget options. Here's how to save on food on the road (after you've done your bit of splurging, of course!).