Tag: people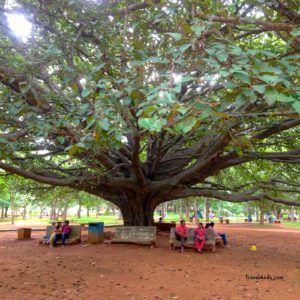 Today (August 15, 2017) is India's 70th Independence Day — a national holiday — and I am now in Bangalore, the IT city in South India's Karnataka state.
I had been meaning to visit this city for a long time. Bangalore, per se, doesn't have destinations which tourists come from far and wide to visit. What it has is a large number of beautiful places around it and this is what attracts visitors.
My agenda, however, has been a little different. I am in the city just to meet up with people.
I have several friends in Bangalore, many of whom have been asking me to visit for a long time and for some reason or another, it hadn't just worked out till now. Earlier this month, I realised I could squeeze out a five-day leave, booked my tickets (with credit card points of course!) and here I was. Continue reading What makes a place memorable is its people →

Western Australia amazed me, detoxed me and inspired me.
It is difficult to put into words the kind of experience this place has to offer. All I can say is, if you are thinking of going to Australia, think beyond the Gold Coast. And do consider the amazing west. It will blow your mind away.
Here are ten reasons to go to Western Australia. Continue reading Ten reasons to go to Western Australia →