Tag: Croatia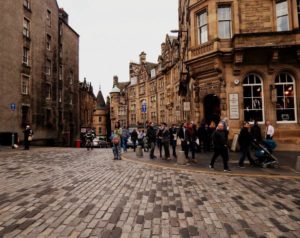 Edinburgh (TAN): Visiting Edinburgh could burn a deeper hole in tourists' pockets very soon, as plans of introducing a tourist tax has won huge support. If implemented, visitors may have to shell out GBP2 per person per night.
In a research conducted by the City of Edinburgh Council, 85 per cent of 2,500 respondents, including over half of accommodation owners, supported the move, media reports said.
The public consultation on Transient Visitor Levy (TVL) proposed a GBP2 or a 2 per cent charge per room, per night on all types of accommodation, on short stays up to seven nights.
Continue reading Edinburgh to charge tourists GBP2 per night →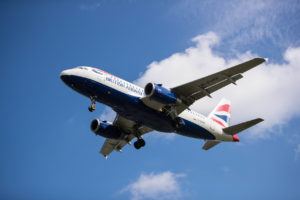 December 24 (TravelAndy): British Airways has announced a new route from London City Airport to Split in Croatia, which will start operating next year.
The airline has planned to connect the Croatian city to the Docklands airport with three flights a week during the summer months of June through September.
While British Airways already operates flights between Heathrow Airport and Split, flights from London City Airport to Croatia will be introduced for the first time.
Luke Hayhoe, general manager commercial and customer, British Airways, said they have been looking at new route and additional frequency possibilities with the arrival of their new aircraft next year, and that it was a natural addition to the summer leisure schedule.
Continue reading British Airways to fly from London City Airport to Croatia →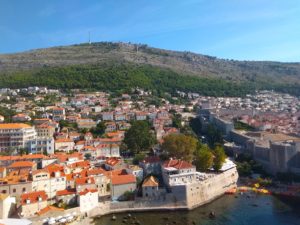 September 23 (TravelAndy): The old Croatian town of Dubrovnik is bursting at its seams with swarms of tourists visiting the place every day to see the shooting locations of popular TV series Game of Thrones.
Several cruise ships anchor at the Unesco World Heritage Site on a daily basis and empty thousands of tourists on the streets of the town of 2,500 residents.
"It's like living in the middle of Disneyland," AP quotes a town resident. "We feel sorry for ourselves, but also for them (the tourists) because they can't feel the town anymore because they are knocking into other tourists." Continue reading Tourist deluge inundates Dubrovnik in Croatia →