Not-a-fan at a fan Mecca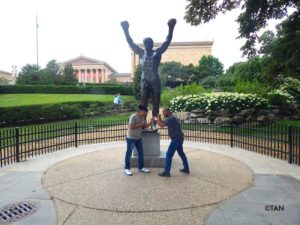 Only yesterday, I noticed a friend posting pictures of herself in Philadelphia. I got really excited and asked her if she would be making the pilgrimage up the famous Rocky Steps.
"Why?" she asked. She obviously had no clue about Sylvester Stallone's Rocky film franchise that had a fan base only a few others could boast of. It reminded me of the time I was in the city.
Being a fan, I, obviously, had to see the Rocky steps. The friend I was staying with went along. He, much like the one who was in Philly yesterday, had not seen a single Rocky film and had no clue about how much it had become part of popular culture. 
This friend found all the fans and their activities at the steps of the Philadelphia Museum of Art (popularly known as Rocky steps because it has been an important part of the film series) so impressive, that he wrote an entire blog post about it. 
"At regular short intervals, double-decker sightseeing buses stop in front of the museum (of art). People from around the in varied outfits get down. Interestingly, everyone is trying to run up the famous steps (there are 72 in total) at once. And that's not all, many of them are making weird grunting sounds," he wrote.
"Even more surprisingly, despite the hot weather (35 degrees Celsius), some people were in hooded pullovers! And people accompanying those running up the stairs were taking pictures and videos of them… There is no queue at the museum gate. Instead, people armed with cameras were queuing up to take pictures with Rocky's statue that stands next to the steps."
In the end, he told me he now had to see the Rocky films.
Last year, my partner went to Croatia with a friend, who is a big Game of Thrones fan. (The first season of GOT's final season airs in less than 30 minutes from when I'm writing this!) Once back, she told me about her experience as someone who hadn't seen GOT in Dubrovnik, a quiet old town where tourism exploded because important portions of the series was shot there. Dubrovnik is depicted as King's Landing in GOT.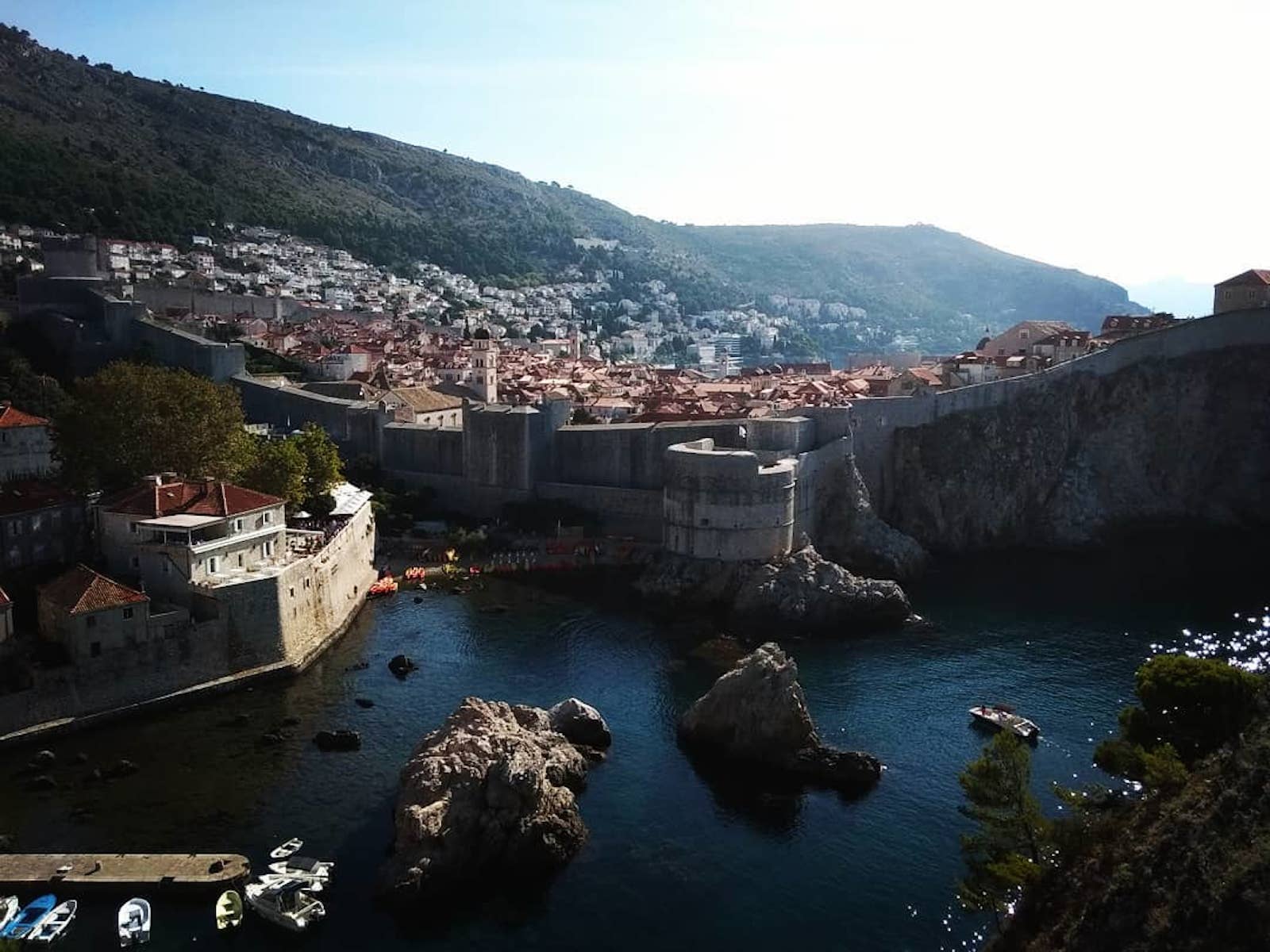 "We took a GOT tour and the guide said there was always someone in the group who wasn't a fan. I was that person in this case. But I did have a fun time. I only wish there were less people around. (Dubrovnik is facing problems of overtourism)," said my partner, who began watching the series once she was back from Croatia.
I am reminded of collection of columns titled Footsteps, published by The New York Times. Each of the pieces is about visiting a place connected to a particular literary work. Of the 38 articles in the collection, I will admit I mostly enjoyed the pieces on either the places I had visited or the literary works I had read. And some of the pieces got me interested to visit those places and/or read the work concerned.
I especially liked the piece by Russell Shorto in the book that was based on William Butler Yeats' famous poem The Lake Isle of Innisfree.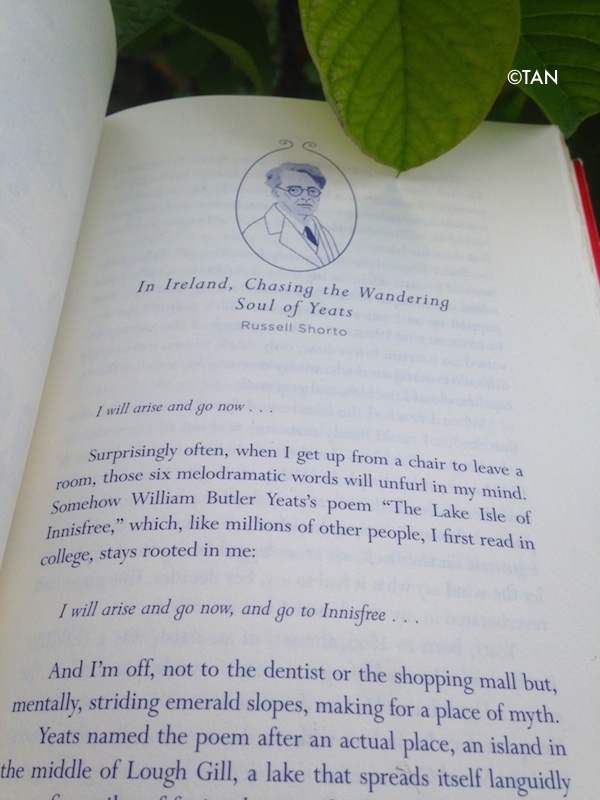 The point of this post is visiting places made famous by film/online series/other literary forms as someone who has not seen/read it. Should you do it?
If you ask me, I'll say an emphatic yes. If possible, go with someone who is acquainted with the work in question. You never know, you might become a fan yourself by the end of it.
What's so special about Magdeburg?
|
I did not visit Notre-Dame cathedral when I went to Paris. Here's why