Tag: activity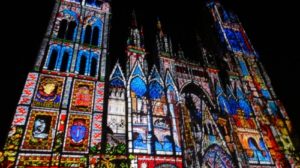 July 13 (TravelAndy): It's that time of year when the sun sets late, temperatures are mild, and it's perfect weather to watch an outdoor sound and light show.
Here is a list of some awesome show on in Normandy this summer.
ROUEN
Every summer, hundreds of thousands of spectators line the square in front of Rouen cathedral to watch the facade come to life. This season, your eyes are sure to light up when you see the spectacular visuals narrating the story of William the Conqueror. The second show features the myth around Joan of Arc, Rouen's most iconic figure.
From 15 June to 22 September 2018 at nightfall. Free! Continue reading Sound and light shows to see in Normandy this summer →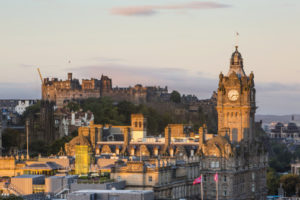 September 25 (TravelAndy): A hundred and twenty-five years ago the first collection of Sherlock Holmes stories was published, and the rest is history.
Saturday, 14 October marks the 125th anniversary of the publication of the first collection of Sherlock Holmes stories, The Adventures of Sherlock Holmes. Scotland, as the birthplace of author Sir Arthur Conan Doyle, is the ideal location for following in the famous detective's footsteps, with dedicated tours as well as the chance to explore Scotland's wider literary heritage.
In 2004 Scotland's capital city Edinburgh was designated the first UNESCO City of Literature. Sir Arthur Conan Doyle was born in Edinburgh in 1859, the beauty of the city provided the perfect inspiration for his writing. Scotland is also the birthplace of other literary giants such as Irvine Welsh, Robert Burns and Ian Rankin. Continue reading The Scotland of Sherlock Holmes →