Railway's tiger tourism worries wildlife activists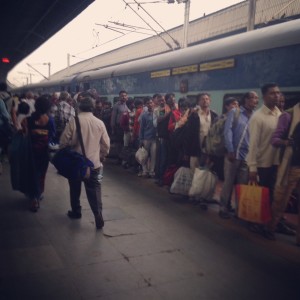 February 28 (TravelAndy): India's railway minister Suresh Prabhu's announcement to start tiger tourism packages has got wildlife activists worried.
The minister said Indian Railways would offer complete packages, including train journey, safaris and accommodation, for Kanha, Pench and Bandhavgarh national parks in Madhya Pradesh state to spread awareness about the tiger, India's national animal.
With the state government and railway's plan to build extensive railway tracks along the forests, wildlife activities fear for the safety of the endangered big cats.
"Such a tiger track will pose a threat to the big cats who move around freely in the reserves and chances of animals being hit by trains could increase. Already, four big cats in the state have died this year. It is important that the Union and state government endeavour to save wildlife and work towards their protection rather than investing in such tourism activities," wildlife activist Ajay Dubey told TOI.
Last year, Indian Railways had initiated a project to target reduction in elephant collisions, especially in Northeastern states.
Air India to fly Delhi-Vienna from April 6
|
Tibet closed for foreigners till March end