North Thailand starts rail tourism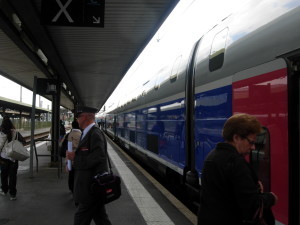 October 5 (TravelAndy): Thailand has started special train rides in the northern provinces of Chiang Mai, Lampoon and Lampang, in an attempt to boost tourism in those areas, reports said.
A train with the capacity of carrying 250 passengers per trip has been allotted for this route.
The campaign of north-bound trains was flagged off from Chiang Mai on October 3 and October 4. It will be followed by a trip to Mae Mo festival scheduled to be held on November 28 and November 29.
This train service will again be available on December 5, 6 and 9 in order to mark Fathers' Dday and Children's Day in Thailand. The last rides will be available on January 10, February 13 and February 14.
Tipu palace now disabled-friendly
|
All-India travel card in the making