Indigo starts Chennai-Guwahati non-stop flight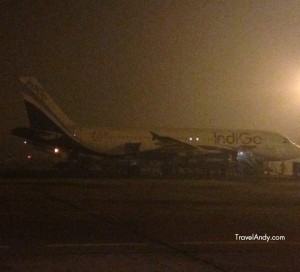 April 7 (TravelAndy): India-based low-cost airline Indigo today introduced its first non-stop flight on the Chennai-Guwahati route.
The flight took off from Chennai at 05.10 and reached Guwahati at 08.15. The return flight is slated to leave Guwahati at 19.15 and land in Chennai at 22.10.
Apart from this non-stop flight, Indigo also operates a daily flight service between Chennai and Guwahati, which has a stopover in Bengaluru.
Indigo is also introducing other domestic routes this month. Effective from April 9, the airline will add more flights on the Delhi-Bengaluru and Delhi-Ahmedabad routes.
Starting April 12, the airline is scheduled to start operations on Chennai-Jaipur route and Chennai-Lucknow routes via Bengaluru.
The carrier is also beginning new flights on the Bengaluru-Lucknow and Bengaluru-Chennai routes.
India's fastest train on Delhi-Agra route
|
UP promotes Holipura as rural tourism hub