India plans e-visa fee roll back: Report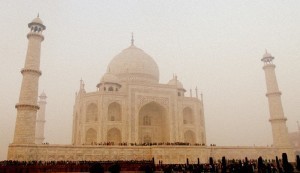 September 1 (TravelAndy): The Indian government plans to roll back the hike in e-visa fees, The Hindu Business Line reported.
"So far, we have done a great job by introducing e-visa. However, all the gains that we have achieved from this, I think we are negating some of those by increasing the e-visa fee," the report quoted Suman Billa, Joint Secretary, Ministry of Tourism, as saying.
In June, India had increased the e-visa fee from USD50 to USD80. The fee for US and UK passport holders was increased to USD100. The bulk of foreign tourists come to India from the US and UK.
"When the e-visa fee of our neighbouring countries like Sri Lanka, Indonesia, Malaysia and Thailand is already much lower than ours, the hike would have a negative impact on foreign tourists arrivals in the country," said Pronab Sarkar, President, Indian Association of Tour Operators. He added that it gives a message that the country does not intend to welcome tourists, the report added.
Tourist fined for touching seal & chasing turtle in Hawaii
|
Japan tourist visa process to become online