ICICI bank website to sell Indian rail tickets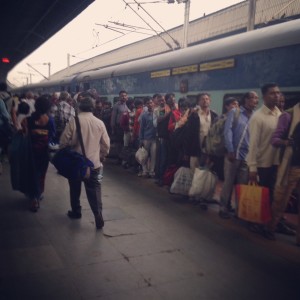 December 23 (TravelAndy): Indian Railway Catering and Tourism Corporation (IRCTC) today tied up with ICICI bank to sell e-tickets from the bank's website.
In order to avail this service users will have to first register themselves on the IRCTC portal and then do a one time registration on the bank's website.
This facility is not specific to ICICI bank account holders. Anyone can avail of this facility, said the bank.
Tickets can be purchased using online banking, credit and debit card facilities.
The bank reportedly plans to start this service soon on their mobile applications as well.
This is the first time that IRCTC has collaborated with a private bank in order to extend ticketing services to passengers.
Poush Mela begins from Dec 24
|
Star Wars spoiler for ticketless travel