Fly US-Europe from USD69.99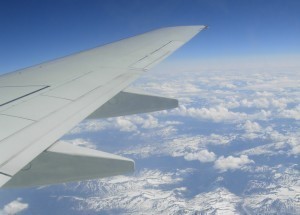 January 13 (TravelAndy): Icelandic airline WOW air has announced a limited period discount on flights operating between west coast of the United States and Europe, with fares starting from USD69.99.
The discount is applicable on flights operating from Los Angeles and San Francisco to Stockholm, Sweden; Bristol, England; Copenhagen, Denmark; and Edinburgh, Scotland.
The discounted fare of USD69.99 is applicable on one way flights that will operate from January 15 to April 5, 2017, reported The Business Insider.
"WOW Air's goal is to enable everybody to fly by offering the lowest fares on the market," Skuli Mogensen, the airline's founder and chief executive officer, said in a statement.
"I am very proud that by offering $69.99 USD fares we are enabling thousands of people to travel that otherwise could not afford it," Mogensen added.
Vistara offers ticket from INR899
|
Pangsau Pass fest from Jan 20