Fly Dubai from Jaipur & Hyderabad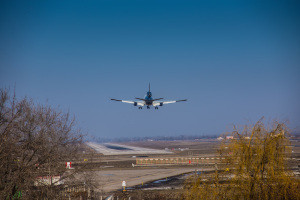 January 16 (TravelAndy): SpiceJet announced the launch of two flights connecting Jaipur and Hyderabad to Dubai, on Thursday.
The flights will be operational from February 16.
All inclusive one way fare on the Dubai-Jaipur route is INR6499; whereas the all inclusive fare on the Hyderabad-Dubai route is INR7999.
Additionally, the return flight from Dubai to Hyderabad is priced at INR7199, confirmed the airline.
"We see a huge potential, especially from non-metro cities such as Jaipur, waiting to be unlocked and over the years we have also witnessed a resurgence in demand on the Hyderabad-Dubai route from business and leisure travellers alike," Shilp Bhatia, senior vice president – commercial, SpiceJet reportedly said in a statement.
With the introduction of Jaipur-Dubai flight, SpiceJet will become the first private airline to operate direct flights on this route.
Paytm to enter travel market
|
Copter ride over Mumbai from Jan 18