Etihad to fly Abu Dhabi-Venice from Oct 30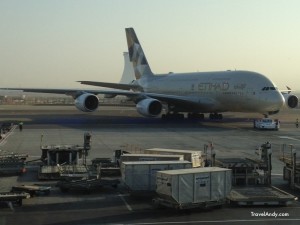 August 18 (TravelAndy): Etihad Airwaysis all set to launch daily services between Abu Dhabi and Venice in Italy from October 30.
The daily flight service will depart from at 02.30 and reach Venice at 06.40. On its return journey, the flight will leave Venice at 10.55 and arrive in Abu Dhabi at 19.55.
"Launching our service to Venice further supports a very popular passenger route between Italy, our Abu Dhabi hub and onwards throughout Etihad Airways' growing network, as far afield as Australia," Kevin Knight, chief strategy and planning officer, Etihad Airways, said the airline in a statement.
Venice is among the world's most popular tourist destinations.
Pokemon Go to boost Bangkok tourism
|
Karnataka to start adventure tourism in Uttar Kannada