Chhattisgarh forests open for tourists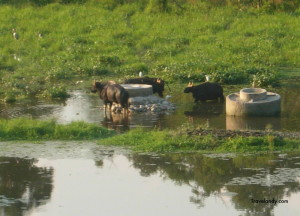 October 7 (TravelAndy): Chhattisgarh opened its wildlife reserves, parks and tiger reserves for tourists from October 1, said reports.
These wildlife sanctuaries, parks and tiger reserves will remain open for tourists till June 30, 2016, after which they will be closed for the rainy season.
Raman Singh, the chief minister of Chhattisgarh and state forest minister Mahesh Gagda have appealed to the citizens and tourists to protect wildlife and biodiversity while they visit these forest areas.
Chhattisgarh has two national parks, eight forest reserves and three tiger reserves. This state is home to a number of endangered white tigers.
All-India travel card in the making
|
Indigo adds Udaipur to its air map