Air Pegasus connects Bengaluru to Madurai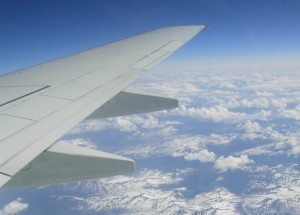 June 26 (TravelAndy): India-based budget airline Air Pegasus is set to start flying between Bengaluru and Madurai from June 26, with one way all-inclusive fares starting from INR1,234.
The new airline will be the only one to fly on this route.
The Bengaluru-based airline will ferry in this route thrice a week – Monday, Friday and Saturday.
The flights will take off from Bengaluru at 10.40am and reach Madurai at noon. The return flight will take off at 12.30pm and land in Bengaluru at 1.50pm.
The introduction of this route is expected to boost tourism in Madurai. It would also make Madurai passengers connect to domestic and international flights from Bengaluru.
Air Pegasus launched in April and already flies to Thiruvananthapuram in Kerala, Hubli in Karnataka and Kadapa in Andhra Pradesh.
Mandu revamp plan to attract tourists
|
Plan to promote tourism in Kurukshetra