AI starts Hyderabad-Bhopal flight via Jabalpur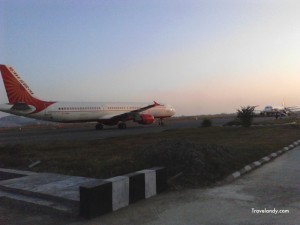 May 29 (TravelAndy): Air India has introduced flights between Hyderabad and Bhopal via Jabalpur.
The flight will operate four times a week, on Tuesdays, Thursdays, Saturdays and Sundays.
The flight departs Bhopal at 08.45 and reaches Jabalpur at 09.50. It leaves Jabalpur at 10.20 and lands in Hyderabad at 12.20.
On the return journey, the flight departs from Hyderabad at 12.50 and reaches Jabalpur at 14.50. Then, it flies out of Jabalpur at 15.20 and reaches Bhopal at 1625.
Kamakhya-Katra train service starts
|
Lufthansa to fly Frankfurt-Cape Town from Dec 2