Why I fell in love with Darjeeling

Dipuda.
DiPuDa.
Digha. Puri. Darjeeling.
While Digha is a beach town in the southern part of West Bengal state in India, Puri is another popular beach/pilgrim town in Odisha, the state south of West Bengal. Darjeeling is a hill station in the Himalaya mountains in northern West Bengal.
These three are staple in the Bengali travel diet and Dipuda, consequently, is a joke on the quintessential Bengali bhodrolok (gentleman) who is a frequent visitor to these places.
If you think on those lines, I was way less than a true-blue Bengali till a few days ago because I was yet to visit Darjeeling. ("What! You travel around the world but haven't been to Darjeeling?" I frequently got such reactions.)
So, when I got a few days' leave and wanted to go to a new place without spending too much, I chose Darjeeling.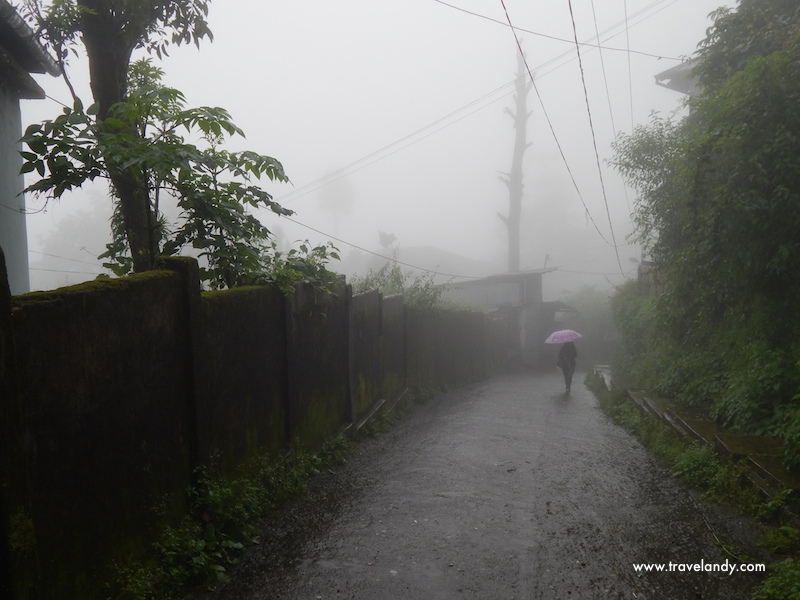 This was not going to an "explore new place" trip, but more of a getaway from the city with the intention of finishing some writing that I had been trying to complete for quite a while. 
To be honest, Darjeeling had never really attracted me. The picture of it I had in my head was that of an overcrowded hill station full of Bengalis looking for restaurants to have rice and fish curry lunches. But some of my friends said they loved the place and thought I should give it a chance too. So, I plotted a five-night stay at the hill station, famous the world over for its tea.
I am glad now that I did it because Darjeeling surprised and endeared me on various levels.
The atmosphere
I had an extremely wet welcome. It was raining like crazy and they did not cover the luggage properly on the top of the shared taxi and most of my stuff got wet. I had a rainproof cover for my big back but they had assured me it would be covered well and I need not bother with the bag cover. I was surprised to find myself not angry about this.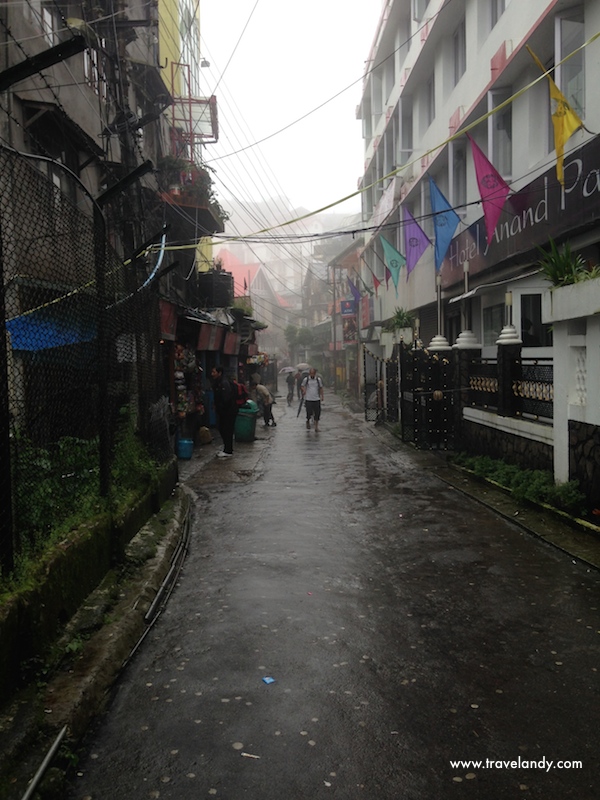 My first impression of Darjeeling was this rainy and misty town that had a large number narrow steps connecting various levels of it. I liked it. I found my guest house and the owner told me it had been raining for three days straight and there were no signs of it slowing down any time soon. But the weather here was apparently very fickle and things could change very quickly.
I realised I didn't really mind if it stayed that way because I enjoyed walking through the drizzle and mist with an umbrella and exploring the narrow paths and stairways.
The food
Since I had quite a bit of work at hand, I mostly stayed holed inside my guest house and usually went out only when I was hungry and wanted to eat out. The food at my guest house was not bad at all. I loved the pork sausages they served with breakfast. But then I had to try out some other eateries that my friends who had been to Darjeeling had recommended. During my stay, I checked out the two most popular places to eat at Darjeeling — Keventer's and Glenary's. Apart from that, I tried out the Kunga Tibetan restaurant, about which I had heard good things too. I will talk about the food in details in a different post.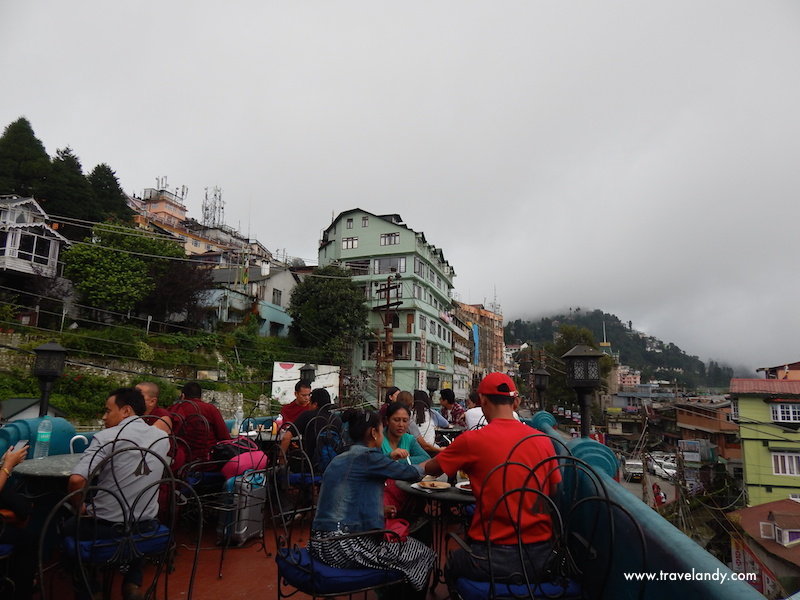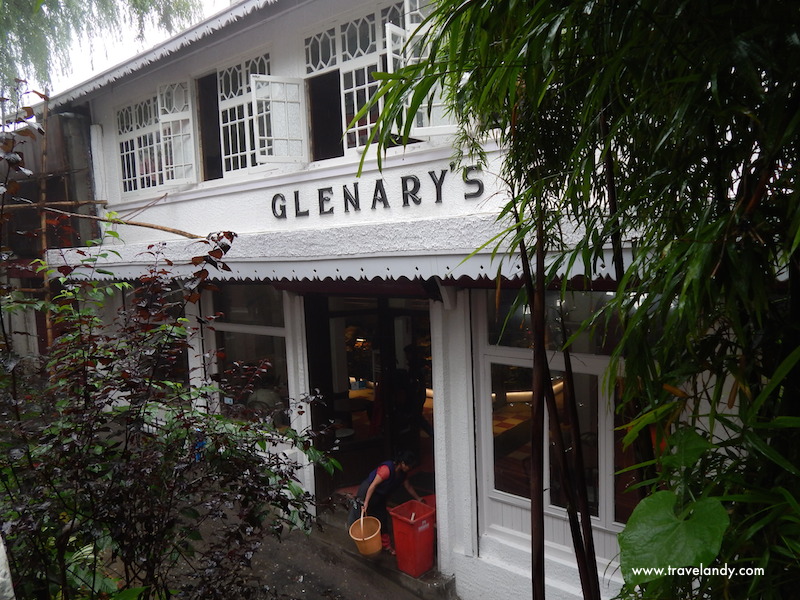 The tourists (or the lack of them)
The monsoon was certainly not the peak season and this was one of the reasons I chose to visit Darjeeling at this time. There was just about the right amount of visitors and at no restaurant did I have to wait to get an empty table. I enjoyed my walks, because it was not through hordes of tourists. The only thing I would have had otherwise is the huge stage they were building at the mall because the chief minister of West Bengal was arriving shortly I left to take part in an event.
Kanchenjunga
Ninety per cent of people visiting Darjeeling ache to have a glimpse of the majestic Mount Kanchenjunga, the third highest peak in the world. On a clear day, it is possible to see the range in all its glory from nearly everywhere in the town. During my five day stay there, I did not see it. Even if the weather cleared everywhere else, Kanchenjunga would be veiled in clouds. But I did not care about it much. Darjeeling was so much more than just the one mountain range.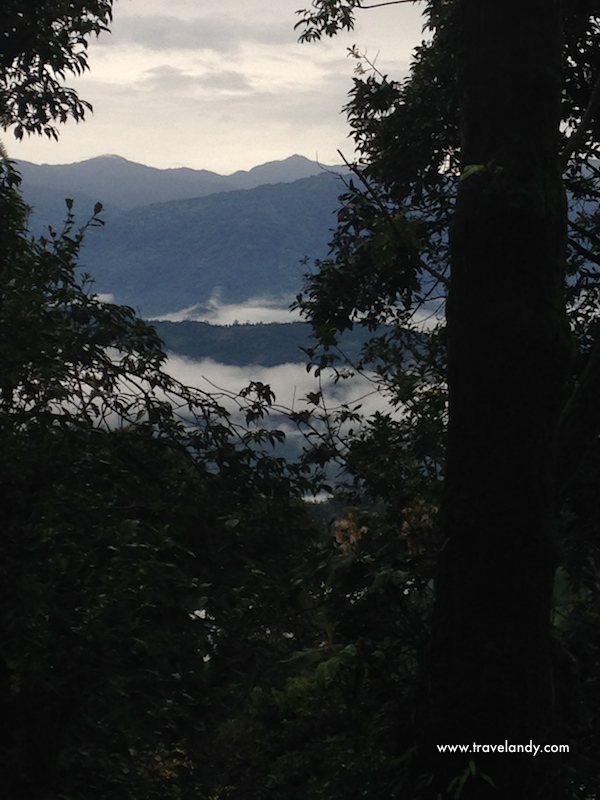 I did not go to any of the places tourists would visit in and around the hill station. All I did was walk around town and that was enough to make me fall in love with it.
Check out my Darjeeling video here:
How to glide through airport security check
|
How to make friends on the road